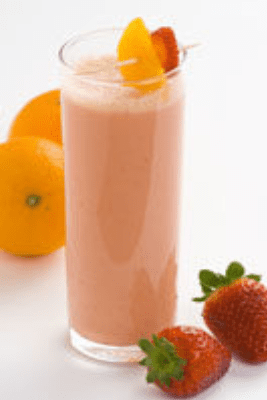 Print Recipe
Strawberry Orange Smoothie
As featured on the back of our signature Frozen Strawberries.

Ingredients
2 cups (500 mL) frozen Snowcrest Strawberries
2 cups (500 mL) orange juice
1 cup (250 mL) ice cubes
1 tsp (5 mL) honey
Directions
Combine all ingredients in blender. Blend until smooth.
If you prefer your drinks creamy, add 1 Tbsp (15 mL) of plain yogurt or ice cream per serving.