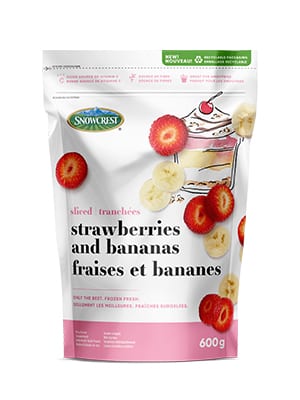 Snowcrest Classic
Sliced Strawberries & Bananas
BC local, BC fresh, BC proud. We're a family-owned and operated company that packs taste, quality and nutrition into every bag. Our community of growers, suppliers and partners delivers the best for your family.
Good source of Vitamin C
Source of Fibre
Great for Smoothies!