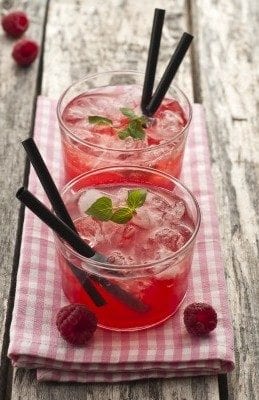 Print Recipe
Raspberry Lemonade
A refreshing drink that is not overly sweet.
Ingredients
1 – 12 ounce can of frozen pink lemonade
1 ½ cups (375 ml) of water
2 cups (500 ml) of lemon-lime sparking water
½ cup (125 ml) of frozen Snowcrest Raspberries
Directions
Mix the frozen lemonade with water. Pour in the sparkling water slowly so you keep the fizz and mix in carefully. Add the raspberries and serve.
For a sugared rim; dip the glass rim in liquid and then rotate the rim in a bowl of coarse sugar.