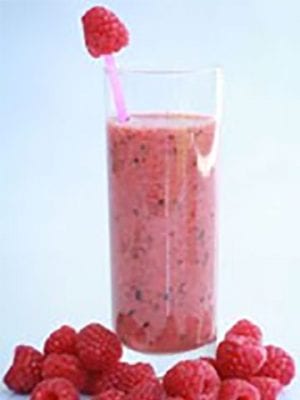 Print Recipe
Back to School Breakfast Raspberry Smoothie
Start your children's morning out right with this quick, easy and healthy breakfast smoothie that you'll all enjoy.
Ingredients
½ cup (125 mL) old-fashioned oats
1 ½ cups (375 mL) orange juice
2 large, ripe bananas, peeled
1 cup (250 mL) frozen Snowcrest Raspberries
2 tbsp (15 mL) honey or to taste
1 cup (250 mL) ice
Directions
Pulse oats in a blender several times to grind. Add juice, bananas, berries, honey and ice; blend until smooth.