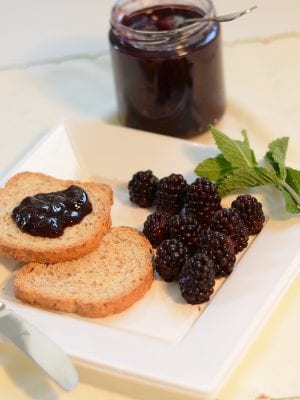 Print Recipe
Blackberry Jam
Ingredients
3 cups (768 g) of Snowcrest® Blackberries
4 tablespoons (60 ml) pure maple syrup or honey
2 tablespoons (28 g) chia seeds
1 teaspoons (5 ml) vanilla extract
Directions
Add berries and maple syrup or honey to a sauce pan and mash with a potato masher.
Bring berries to a simmer and cook for about 5 minutes.
Add the chia seeds and reduce heat.
Cook for 15-20 minutes, stirring frequently, until mixture thickens.
Remove from heat and stir in vanilla. The jam will continue to thicken as it cools.
Store in fridge and jam will last up to 2 weeks.