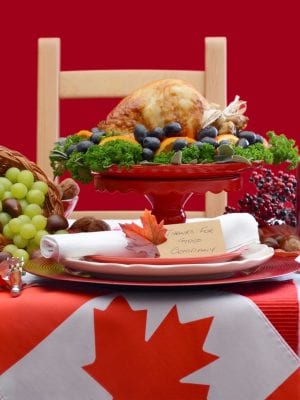 Four Ways to Incorporate Fall Fruits into Your Thanksgiving Feast
Category: Special Events, Berries, Seasonal
Fall is officially upon us and with its arrival comes one of our favourite family occasions: Thanksgiving.
Though many of the traditions we hold dear at this time of year have been influenced by our neighbours to the south, the act of celebrating Thanksgiving in Canada actually predates America's by more than 43 years. The first-ever Thanksgiving in Canada took place all the way back in 1578 when English explorers observed a communion meal aboard a ship anchored near present-day Nunavut.
This year's Thanksgiving is going to look a little bit different for most of us. But just because we have to socially distance from our nearest and dearest doesn't mean that we still can't pause to be thankful for what we have. It also doesn't stop us from cooking up a Thanksgiving feast.
Turkey, stuffing, pumpkin pie; there are all manner of treats that can be enjoyed this time of year. But aside from cranberry sauce, one thing that is often conspicuous by its absence from our tables is fruit. It's a shame really. After all, fruit isn't just good for you, it's also a great way of adding some extra zing to your favourite Thanksgiving dishes.
From old favourites to fresh ideas, here's a little inspiration for anyone looking to add a little fruit into their Thanksgiving feasts this year.
Classic cranberries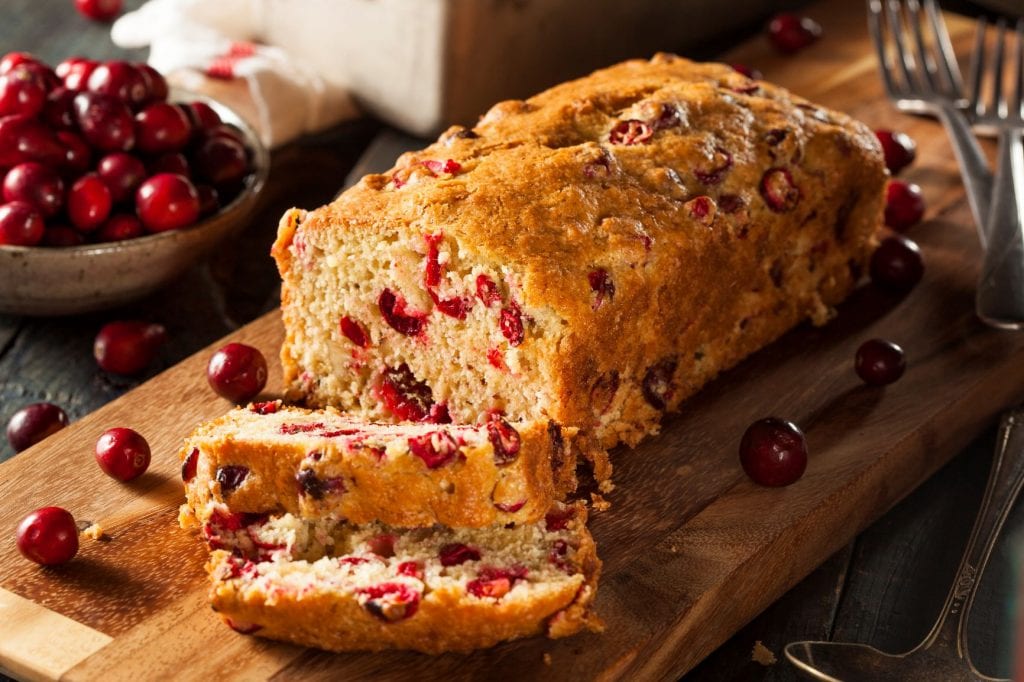 Jellied, pureed, or cooked into your favourite dessert, these crimson-coloured goodies are as much a part of the annual holiday as family get-togethers and leftover turkey. For something more savoury, check out our recipe for Cranberry Apple Stuffing, a vegetarian-friendly dish that could be the star of your table.
Have a sweeter tooth? This easy-to-make Cranberry-Pumpkin Honey Spice Bread is full of fall flavour and good for you too. And remember, it's not just on the big day that you can enjoy cranberries either, you can even use them to liven up your leftovers.
Scintillating salads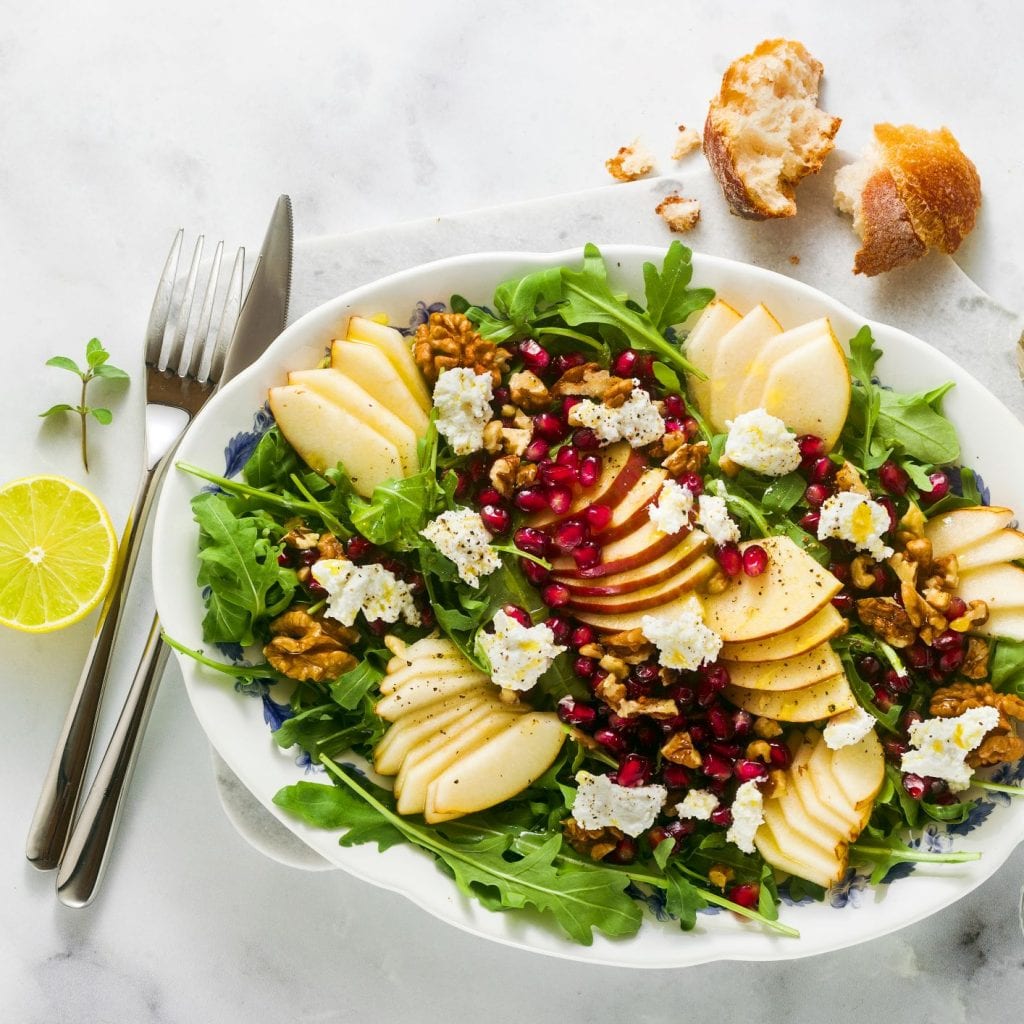 If you're looking to mix your menu up a little bit this year then why not add a salad or two to your family's Thanksgiving table? Quick and easy to prepare, they also pack some solid punch in the flavour department too. Our delicious Fresh Winter Pomegranate Salad, for example, is a great way of adding a touch of lightness to otherwise heavy Thanksgiving fare. Likewise, our recipe for Spinach, Pear And Pomegranate Salad helps you to ensure your family are eating something healthy without compromising on taste.
Transform plain poultry into a seasonal stunner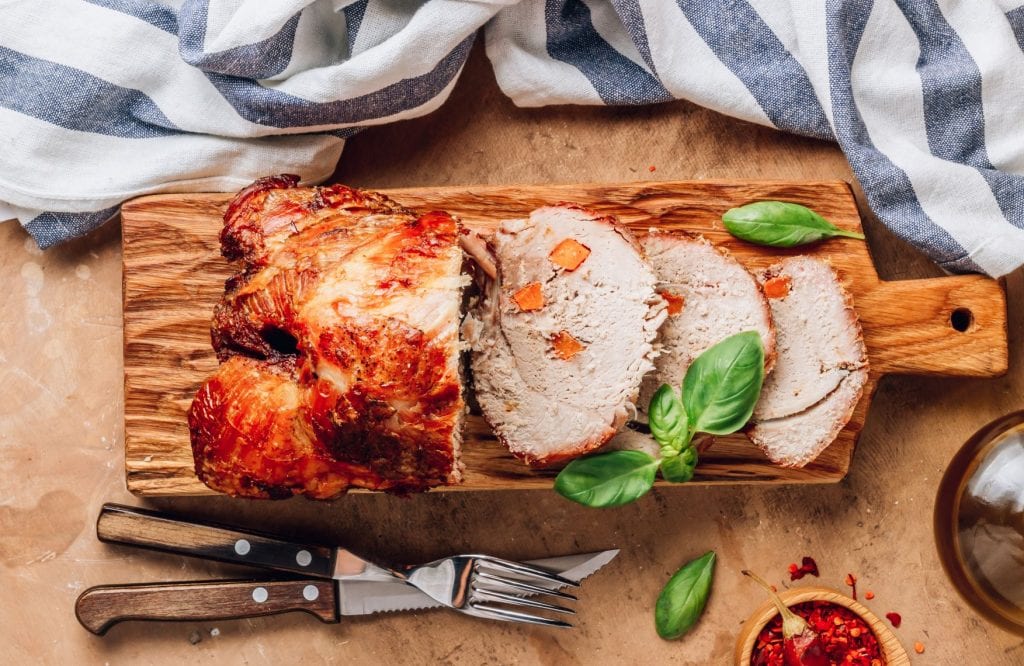 Too dry. Too boring. Too big to fit in the oven. We get it; turkey isn't for everyone. Even though it's usually the traditional centerpiece of your table, it doesn't mean that you have to serve it to your family every year. If your family's up for it, why not give some thought to changing things up this year?
When it comes to turkey alternatives, a real favourite here at Snowcrest is pork. It's another white meat that pairs well with all of the usual Thanksgiving fixings, but it's got much more to deliver when it comes to flavour. Just like turkey, pork also pairs particularly well with fruit. And while we're all used to the classic combination of pork and apple, there's a full spectrum of exciting alternatives for home cooks to choose from. That's why we love this Pork and Three Berry Salsa recipe from Taste of Home, a spicy showstopper that shows a little creativity can go a long way.
And don't forget dessert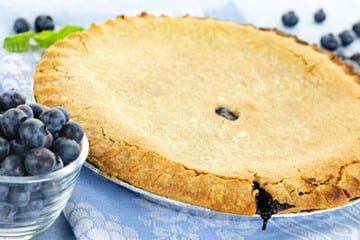 Of course, Thanksgiving just wouldn't be Thanksgiving without pie. Whether it's pumpkin, apple or something else entirely, the traditional post-dinner treat is almost as beloved as the savoury stuff that goes before it. This Wild Blueberry Pie is a family favourite here at Snowcrest's Thanksgiving celebrations. We're also partial to these tasty Rhubarb Tarts, which offer a lighter, whole grain alternative to traditional crusts. 
Looking for some inspiration to help incorporate fruit into your family's Thanksgiving feast? Check out our recipes section which is packed full of quick and easy ideas to help keep your family healthy.