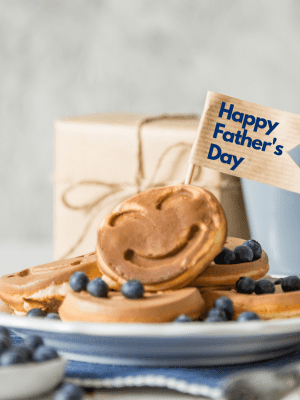 Family, Fishing & Food: Make It A Father's Day To Remember
That special Sunday in June, June 21 to be exact, is almost here. That can mean only one thing – Father's Day is right around the corner. Yes it's the one day of the year that we set aside to celebrate dads, grampas, uncles, brothers and all those father figures that play such an important role in our lives.
Of course Father's Day is going to look a little bit different this year due to the COVID-19 outbreak that has gripped the globe. But that doesn't mean that you can't enjoy some quality time together. In fact with families being encouraged to enjoy Canada's great outdoors, there are still plenty of things you can do to make sure this Father's Day is as special as ever.
This Father's Day weekend in BC, you can fish for free as part of the province's Family Fishing Weekend. Now in its 21st year, the annual event encourages families to get outdoors and discover the joys of freshwater fishing. It's the perfect way to celebrate while enjoying the thousands of lakes and streams that crisscross the province.
Anyone who's cast a line in their lifetime will tell you that fishing is good for the soul, but it can also be great for your health. Low in fat and loaded with nutrients such as protein, Vitamin D and omega 3 fatty acids, eating fish as part of a healthy diet is great for both your body and your mind.
It also tastes fantastic, and even better when you've caught it yourself. So to help you celebrate in style this Sunday, we thought we'd pull together some of our favourite fish recipes – delicious dishes that are the perfect way to enjoy your very own catch of the day.
Grilled Salmon with Raspberry Vinaigrette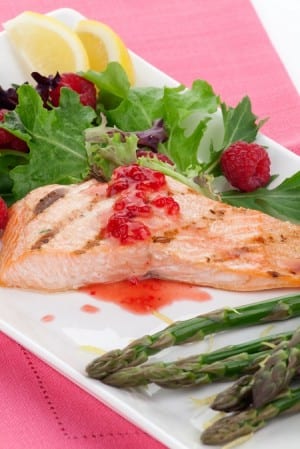 If you enjoy fishing or know someone who does, chances are you have some salmon waiting to be cooked! After all, B.C.'s waterways are teeming with them, and though there are strict rules in place to determine if you can keep your own catch, this fantastic fish is the perfect protein for your Father's Day feast. It's salmon's meatiness that makes it such a hit with foodies and that pairs perfectly with the tart punch of the frozen raspberries in this delicious recipe for a restaurant-quality dish that wouldn't look out of place on a high-end menu.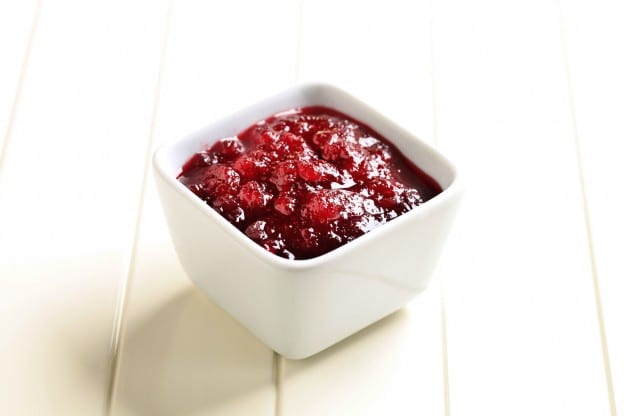 Whether it's a drizzle of citrus or chunks of tropical goodness, fruit and fish are one of the food world's classic combinations. Here in Canada, we have our own take on this culinary tradition that involves local fruit like cranberries and blueberries. Bursting with flavour, not to mention a whole heap of health benefits, these fantastic fruits go great with local fish species such as trout, whitefish and even cod. 
Trout with Blueberry Sauce and Balsamic Vinegar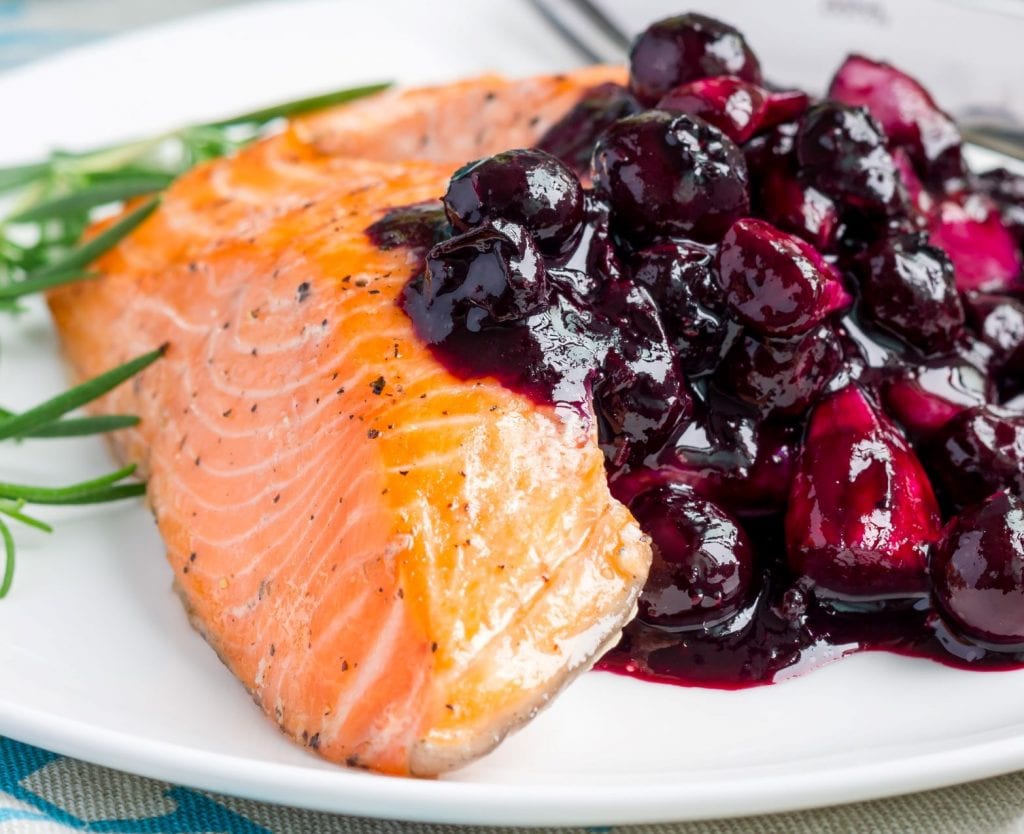 Canadian blueberries are famed across the globe. But while we're used to seeing them in sweet treats like pies, muffins and pancakes, these colourful berries make an amazing addition to savoury dishes too. Their fresh natural flavour dovetails perfectly with proteins like pork, chicken and of course fish. For example, this stunning dish from the good folk over at recipes blog deliciousrecipesyou.net pairs them perfectly with the humble trout, a staple of Canada's waterways.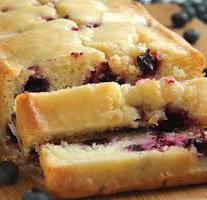 A Father's Day feast just wouldn't be complete without some dessert, especially after a hard day's fishing. So what better way to round off your celebrations than with this delicious blueberry lemon bread. A refreshing combination of vibrant berries and zesty citrus, it's delicious served warm or just as tasty cold with a cup of coffee the next morning. 
Looking for more great recipe ideas and inspiration? Check out our recipe section which is crammed full of quick, easy and delicious dishes for any occasion.