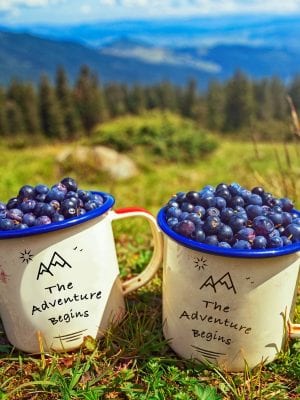 Campfire Treats for You and Your Family to Enjoy this Summer
Category: Berries, Seasonal, Special Events
While many of us have had to cancel international travel plans this summer, the good news for Canadian families is that there's still the opportunity to experience adventure a little closer to home. This summer provincial parks, regional parks and campgrounds will re-open across the country, giving stir crazy Canadian families a much-needed opportunity to pack up our tents and embrace the great outdoors.
Canada's world class campgrounds and parks have never looked more enticing than they do right now, and the opportunity to gather around a campfire with our nearest and dearest will be welcomed by all after spending so much time indoors.
Spending a night under stars is magical, but veteran campers know the secret to an extra special trip is the snacks. But there's more to campground cuisine than S'mores and hotdogs. In fact with a little bit of creativity you can cook up some campfire treats while getting ready for games and ghost stories.
So to help you up your campfire game, we're sharing some great recipes that make the most of one of the summer's most spectacular ingredients – the humble blueberry. Bursting with vitamins, nutrients and health-boosting antioxidants, blueberries are bonafide superfoods. We're used to using them in pies and smoothies, but they also make an ideal addition to any campfire treat.
Kristy Still's Campfire Blueberry Crisp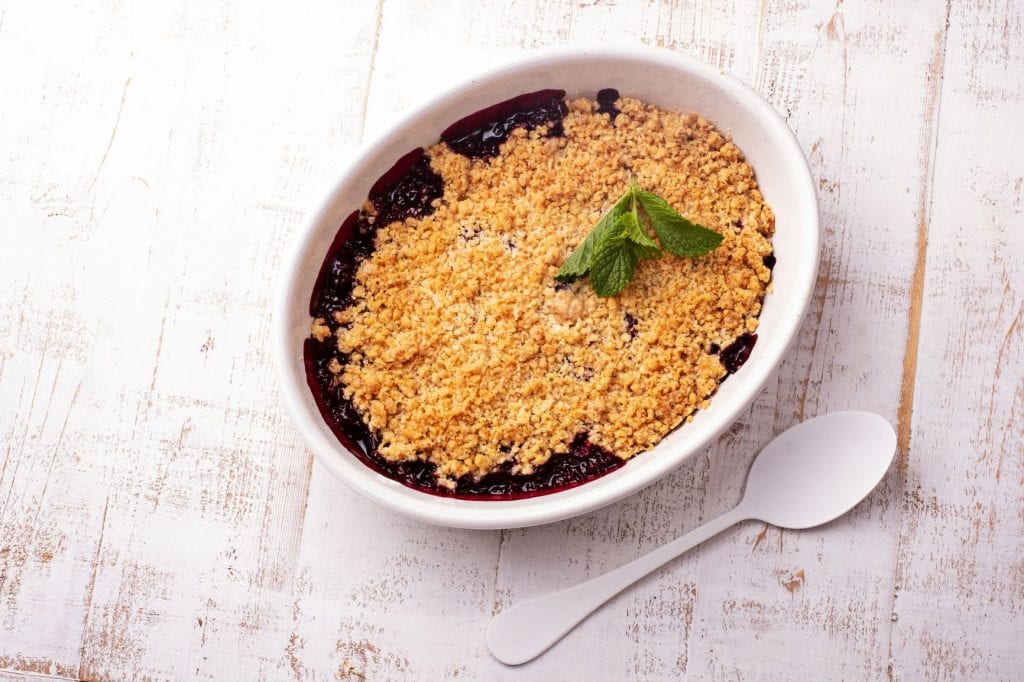 Cooked over a campfire, or even a BBQ in your backyard, this recipe turns pantry staples and a handful of in-season berries into an incredible treat that's ideal for a spot of al fresco dining.
Ingredients
32 oz blueberries
1 cup granulated sugar
1 tbsp all-purpose gluten-free flour or regular flour
1 tsp ground cinnamon
1 tsp ground nutmeg
1/2 cup water
Crisp
1 cup gluten-free old fashioned oats or regular oats
1 cup all-purpose gluten-free flour or regular flour
1 cup brown sugar, packed
1/4 tsp baking powder
1/4 tsp baking soda
1/2 cup softened butter
vanilla ice cream, to serve
Instructions
In a cast-iron skillet or aluminium baking pan, place the blueberries evenly on the bottom.
In a small bowl, mix the sugar, flour, cinnamon, and nutmeg. Then, place this mixture evenly over the blueberries.
Pour in the water.
Sprinkle additional cinnamon and nutmeg over it to enhance the flavour.
In another bowl, combine the oats, flour, brown sugar, baking powder, and baking soda. Then, mix in the softened butter.
Evenly crumble the mixture over the blueberries.
Cover the skillet or pan with foil and place over the campfire for 45-60 minutes until nice and brown.
Serve warm with a side of vanilla ice cream.
Joan Hallford's Blueberry-Cinnamon Campfire Bread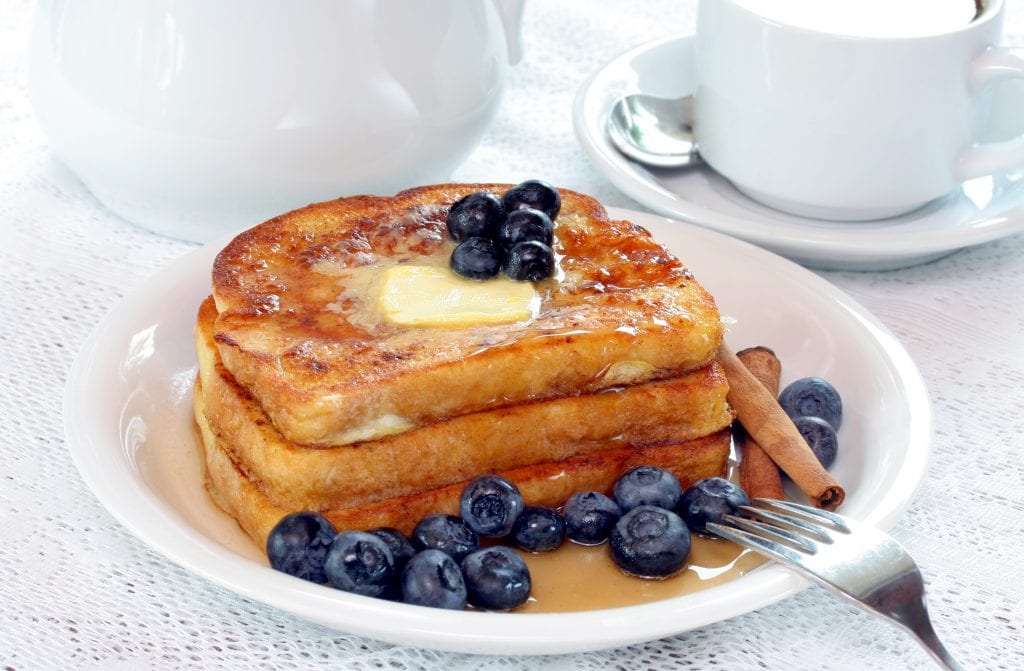 It's okay to let your family's healthy eating habits fall by the wayside a little when you're enjoying the great outdoors, especially if it gives everyone the opportunity to enjoy this delicious campfire treat.
Combining spicy cinnamon, decadent pecans and rich blueberries, this bread is simply bursting with flavour and surprisingly easy to make over a campfire. It's the perfect accompaniment to an evening under the stars, or even a breakfast treat if you've got a long day of hiking ahead of you.
Ingredients
1 loaf (1 pound) cinnamon-raisin bread
6 large eggs
1 cup 2% milk or half-and-half cream
2 tablespoons maple syrup
1 teaspoon vanilla extract
1/2 cup chopped pecans, toasted
2 cups fresh blueberries, divided
Instructions
Prepare your campfire or grill for low heat.
Arrange bread slices on a greased double thickness of heavy-duty foil (about 24×18 in.).
Bring foil up the sides, leaving the top open.
Whisk eggs, milk, syrup and vanilla.
Pour over bread, sprinkle with nuts and 1 cup blueberries.
Fold edges over top, crimping to seal.
Place on a grill grate over campfire or grill until eggs are cooked through, 30-40 minutes.
Remove from heat, let stand for 10 minutes.
Sprinkle with remaining blueberries, serve with additional maple syrup if desired.
Looking for some inspiration to help incorporate blueberries into other aspects of your family's diet? Check out our recipes section which is packed full of quick and easy ideas to help keep your family healthy.