Boom! smoothies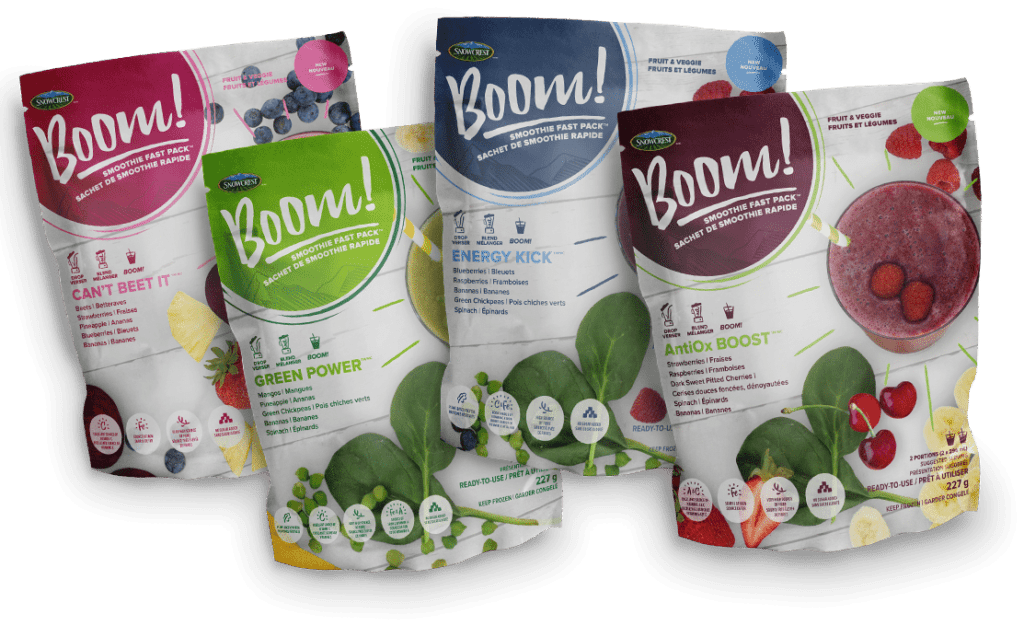 Drop. Blend. Boom!
Smoothie Fast Packs
Deliver all the healthy nutrition your family needs.
Simple to prepare and delicious to drink, they're the perfect balance of fruit and vegetables, prepared with only 100% fresh frozen pre-mixed fruits and vegetables.
They're the perfect way to make a nutrition-packed breakfast or snack without any prep or mess! No added sugar or preservatives either.
Check out all five BOOM! Smoothie Fast Packs episodes.