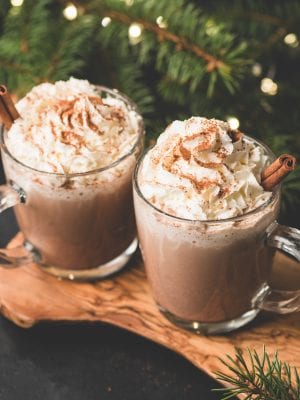 6 Festive Freezer Hacks for Busy Moms This Christmas
Category: Fruit Hacks, Seasonal
Santa gets all of the attention at this time of year, but while jolly old St. Nick hogs the limelight, here at Snowcrest we know that it's moms who are the real stars of the season. Whether it's hosting guests, shopping for supplies, buying and wrapping gifts or assembling the annual family feast, they're the ones who make the holidays special for everyone.

However, as the holidays edge closer we know that mom's to-do list can start to feel insurmountable. To help take the stress out of the season, we've compiled a list of seven festive freezer hacks so you can spend less time prepping and more time with your family this Christmas.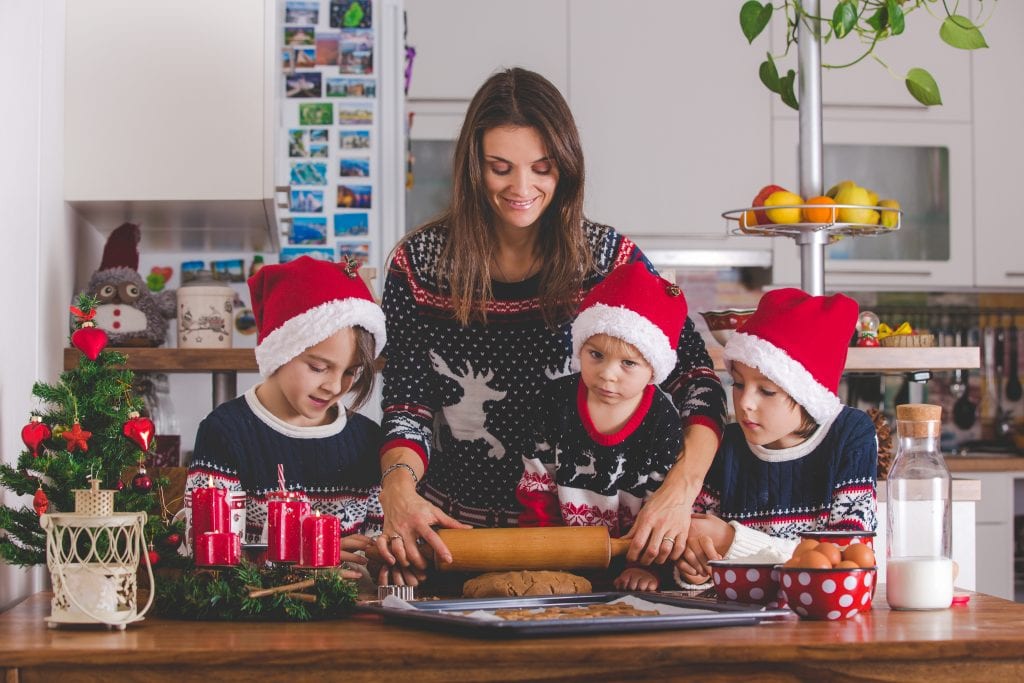 1 – Instant hot chocolate toppings
Looking for a quick and easy way to liven up the bucketloads of hot chocolate that you're going to be serving up this holiday season? All you need to do is pipe perfect piles of whipped cream onto a sheet of wax paper ahead of time and then store them safely in the freezer. Voilà! You've now got ready-made toppings for hot drinks and even an easy way to glam up your desserts too.

2 – Ready-made roast potatoes
Presents wrapped? Tree decorated? Cards sent? Let's face it there's so much to do during the holidays that it's almost impossible to know where to start. But food prep is something you can certainly cross off of your to-do list ahead of time. In fact, many seasonal staples can be pre-prepped, then stored in your freezer until ready to cook. Take roast potatoes for example; all you need to do is par-boil them and place them in your freezer once they have cooled. Then they're ready and waiting to be roasted up whenever they're needed. It's a small timesaver that adds up to make a big difference.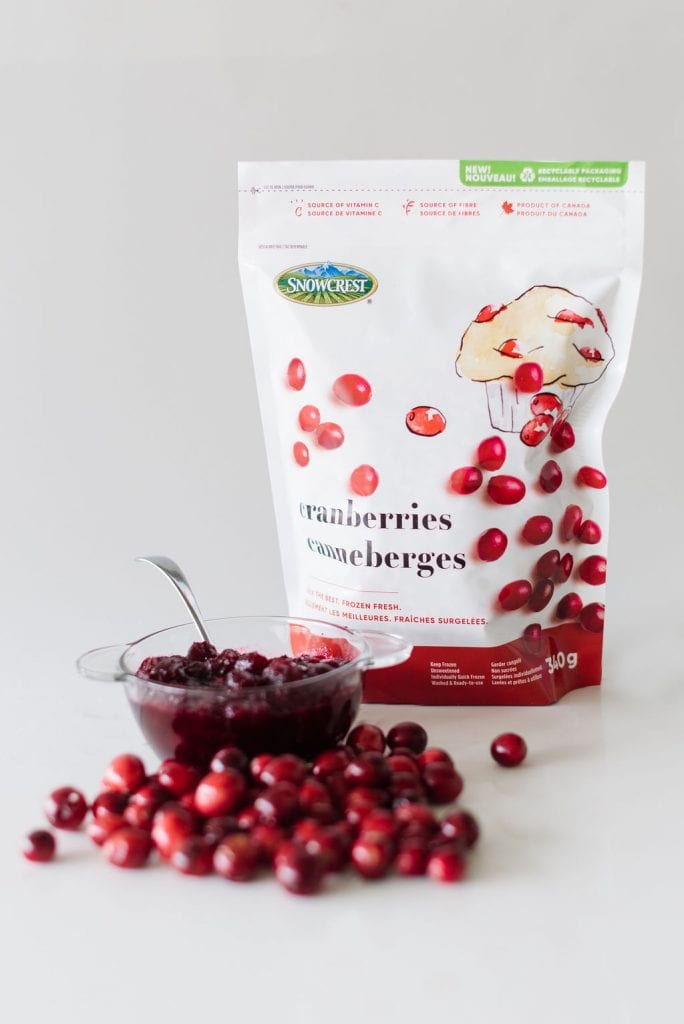 3 – The ultimate cranberry sauce hack
If you're looking to cut your cooking time this Christmas without compromising on taste, then frozen fruit is your friend. That's because when it comes to fruits like cranberries, freezing not only keeps them fresh but actually helps to lock in the flavour. Cooking cranberries from frozen, rather than fresh, also makes preparation a breeze. Don't believe us? Check out our delicious Cranberry and Blueberry sauce recipe. It's a make-ahead twist on the classic crimson-coloured turkey accompaniment that's sure to be a favourite with your family.

4 – Festive fruit cubes
This festive freezer hack is one of our favourite ways to add some seasonal flair to your drinks. All you need to do is grab an ice cube tray – we love using star or tree-shaped molds for an extra bit of holiday style – fill it with water and then add some of your favourite ingredients to each cube. Cranberries, blackberries, orange / lemon peel, rosemary and mint work great to instantly add some festive flavour to even the most mundane drinks.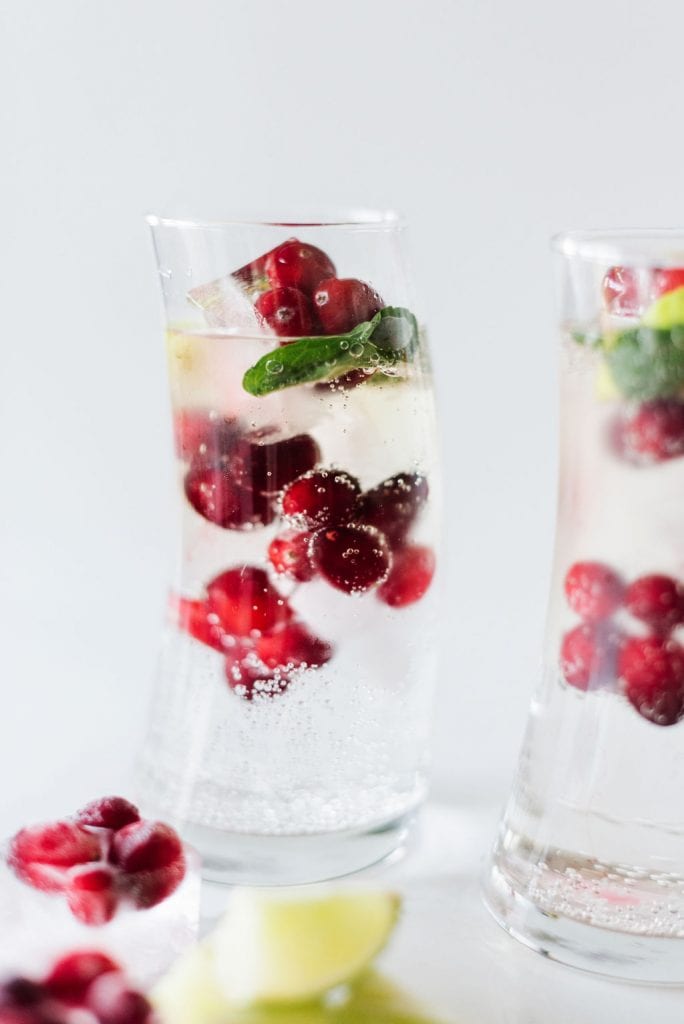 5 – Love your leftovers
Over-indulgence is almost inevitable at this time of year, but even the heartiest of appetites can't consume the mountain of food we like to serve up over the holidays. A lot of time and money goes into creating a family feast and no one likes to see that go to waste. So instead of serving up turkey sandwiches for days on end, why not freeze your festive food so that it can be enjoyed for months to come? You'd be surprised how many things will keep in your freezer. Take turkey for example, which can be stored and used like you would cooked chicken. A top tip is to add a spoonful of gravy to your freezer bag to keep it from drying out.

6 – Pronto party food
Unexpected guests are as much a part of the holidays as gifts, carollers and twinkling tree lights. But recipes baked ahead of time in ovenproof dishes are the perfect solution when you have extra mouths to feed. Things like lasagne, pigs-in-blankets and an assortment of other appies are just as good reheated as they are fresh. Frozen favourites like avocados can also be a seasonal lifesaver. Our avocado hummus recipe, for example, is a delicious dish that can go from 'sub-zero' to 'star of the show' in a flash.

If you're looking for more great tips to make the most of your freezer this holiday season then check out the recipe section of our website, which is crammed full of delicious ideas to transform sub-zero staples into festive feasts.