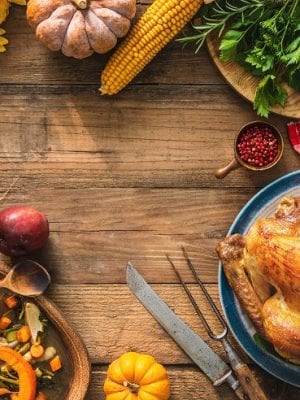 5 Thanksgiving Timesavers to Make You a Super Host
Category: Seasonal, Cooking Hacks
From planning and shopping to cleaning, cooking and getting the all important invites sent out, if you're planning to host Thanksgiving at your home this year, then the chances are your to-do list is already jam-packed with tasks.

Getting ready for all your hungry guests is never easy, but thankfully we're here to help with some Turkey Day timesavers that will mean you can spend less time in the kitchen and more time with your friends and family.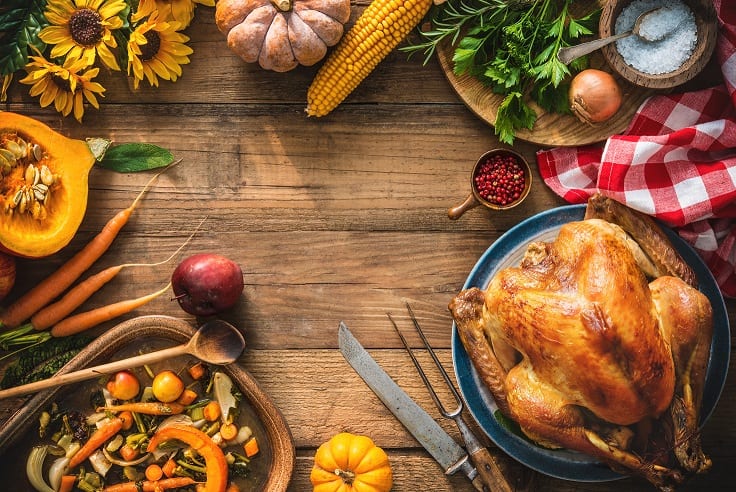 1 – Prep, prep and prep some more
The golden rule to ensuring your Thanksgiving goes off without a hitch is to make sure you carve out time for plenty of prep. After all you don't want to be stressed about chopping onions, making gravy or cooking your pie filling when you should be greeting your guests. So make sure you schedule some time in advance of Turkey Day to get some prep done. Trust us, you'll be amazed at the difference that ticking a few jobs off your to-do list will make.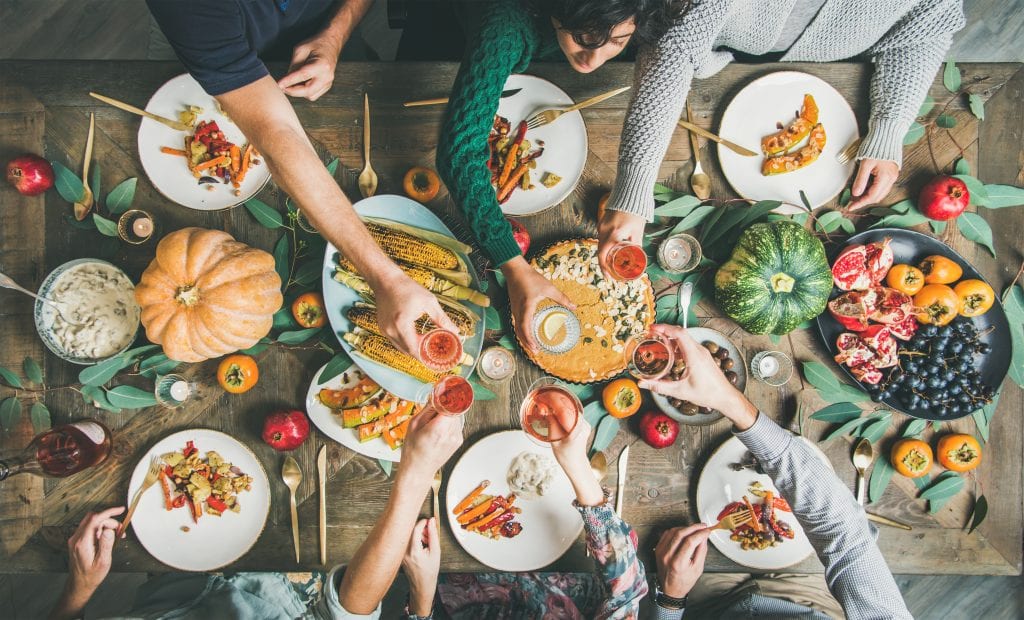 2 – It's about togetherness
There's no shame in asking for help. An extra pair of hands in the kitchen can make all the difference, taking the stress out of the occasion and enabling you to enjoy the day as much as your guests. Encouraging your kids to get involved with tasks like prep, clean up or setting the table is a great way of making Thanksgiving a family affair and teaching them some valuable life lessons along the way. If you don't have kids or need a slightly more skilled pair of hands, why not ask one of your guests? You'll be surprised how happy people are happy to lend a hand when asked.

3 – The ultimate cranberry sauce hack
If you're looking to cut your cooking time this Thanksgiving without compromising on taste, then frozen fruit is your friend. That's because, when it comes to fruits like cranberries, freezing not only keeps them fresh but actually helps to lock in the flavour. Cooking cranberries from frozen, rather than fresh, also makes preparation a breeze. Don't believe us? Check out our delicious Cranberry and Blueberry sauce recipe. It's a make-ahead twist on the classic crimson-coloured turkey accompaniment that's sure to be a favourite with your family.

4 – Easy peel pumpkins
From stuffing to sweet treats, winter squashes are a perennial Thanksgiving favourite. But while everyone loves a bit of good pumpkin pie, the prospect of peeling these gorgeous gourds can give even the most hardened hosts nightmares. Thankfully help is at hand in the form of the humble microwave. All you need to do is pierce your squash of choice with a fork, then microwave it on high for two or three minutes. This will soften the skin, making it easy to peel and cut up.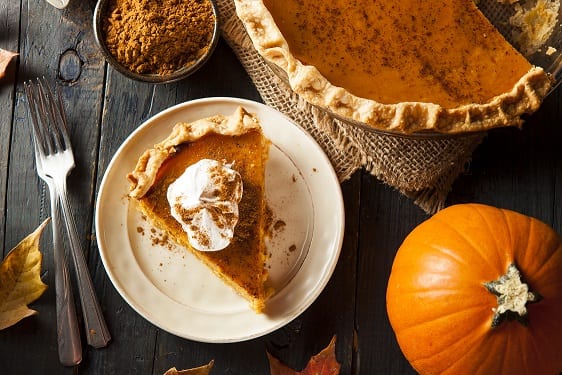 5 – Easy as pie
Whether it's packed with pumpkin, apple or even berries, pie is as much a part of Thanksgiving as family get-togethers and leftover turkey.It can also be challenging to prepare, especially when you're pushed for time and juggling around 15 different dishes in and out of the oven. But by prepping the components ahead of time, making your Thanksgiving pie becomes as easy as, well, pie.

For example, you can make and bake your pastry months in advance then freeze it until you need it on the big day. You can even make your filling ahead of time too and double up your time savings by opting for frozen fruit rather than fresh berries which need a little extra preparation time. Need a little inspiration? Check out our never-fail blueberry pie recipe.