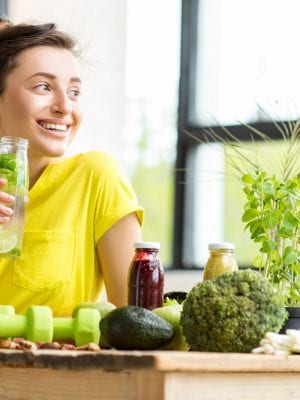 How to Stay in Shape When You are Staying at Home
Category: Berries, Health Tips
While we are all adjusting to the new normal and the gradual relaxation of restrictions, one of the impacts of the current crisis is the extra time we currently have on our hands.
Many of us are using those extra hours to stay in shape. Whether it's a stroll around the block or something more rigorous, staying strong and healthy has never been more important. In fact, it's being actively encouraged, with health experts across Canada promoting the physical and mental benefits of staying active and eating right.
To help you maintain your healthy habits, we've put together some top tips on home workouts and great eating so that you can stay in shape even as you stay at home.
Get outside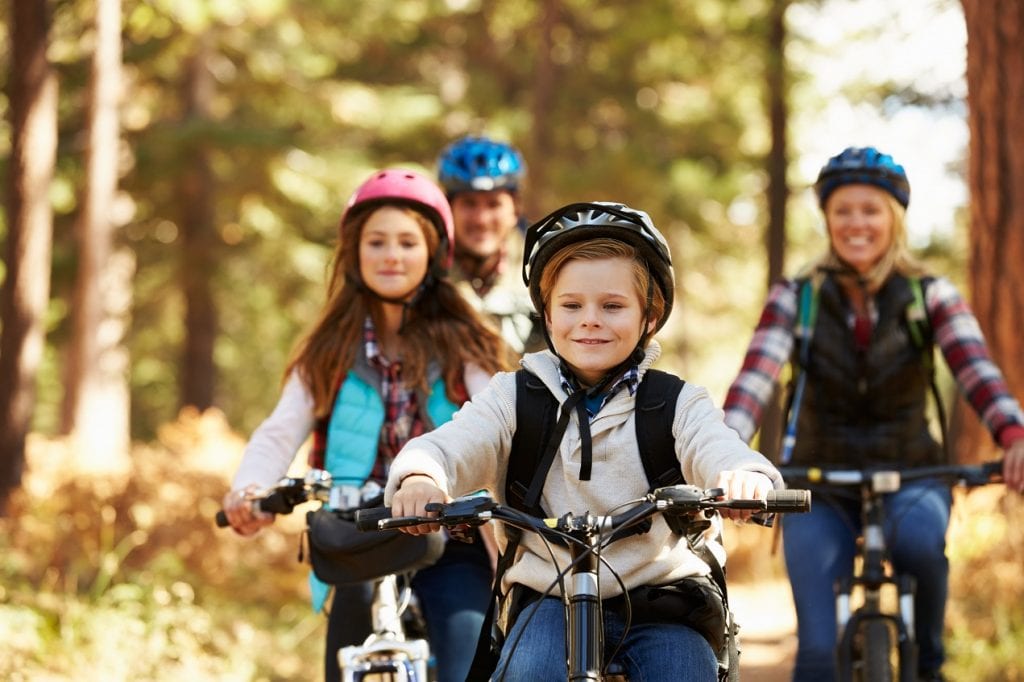 Getting some cardio is a great way to work both your body and your mind. Whether you go for a run, cycle, or simply stroll around the block, exercising as part of a regular fitness routine is good for your wellbeing. It's not just your body that will be kept in shape by getting outside however, you will also be boosting your mind too. Reconnecting with nature, even if it's just to breathe some fresh air for a few minutes, has been proven to help boost our moods – and that's something we could all benefit from right now.
Get your kids involved
For those of you with little ones running around the house, we know that it can be tough to combine caring for your kids with your regular day-to-day responsibilities. But when it comes to exercise you don't have to choose one or the other. In fact, now is the perfect time to get your kids involved in the exercise, and by encouraging them to stay active you will be teaching them healthy habits that will last a lifetime.
Start your day off right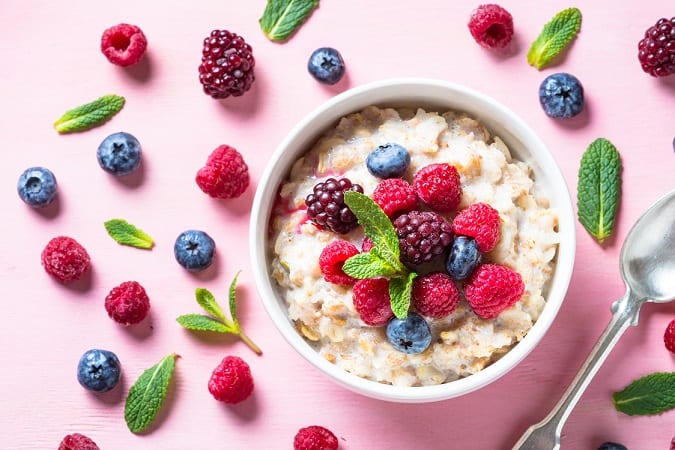 They say that breakfast is the most important meal of the day, and now more than ever a healthy start to your morning is vital. We have a little more time in the mornings than usual at the moment, so why not put it to good use by cooking up an early morning game-changer that you can look forward to? Recipes like thisBerry Blend Smoothie Bowl or these classicBlueberry Pancakes are quick, easy and packed full of goodness – just what you need to get your day off to a great start.
Get social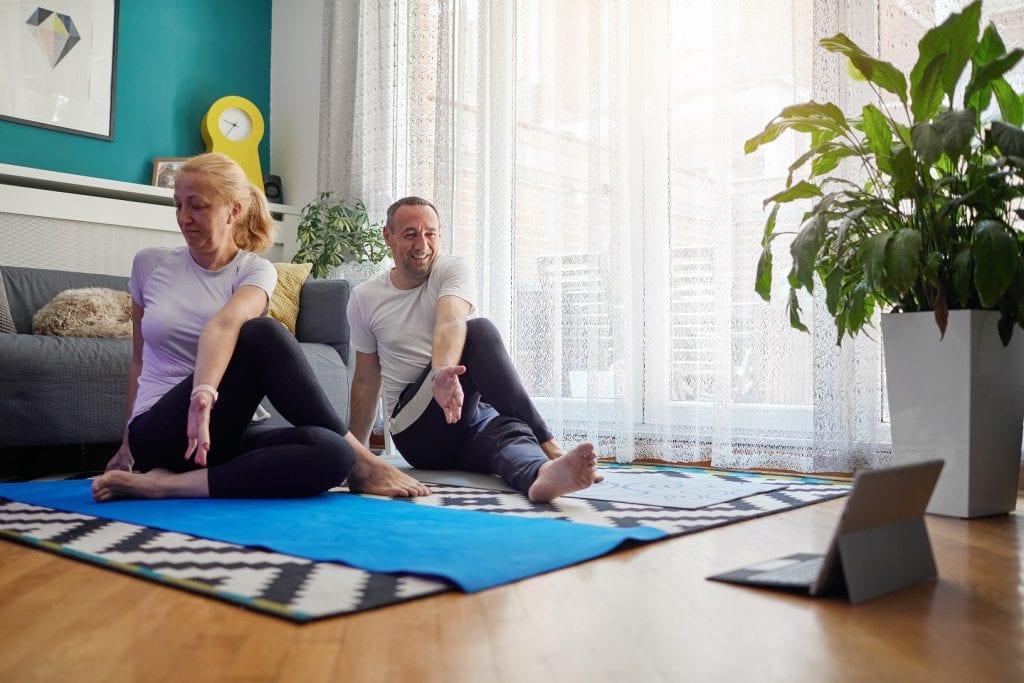 Though social distancing restrictions are starting to relax and gyms are gradually reopening their doors, we still need to be very careful to ensure that we don't rush our return to everyday life.
The fitness industry has adapted to the coronavirus with many instructors turning to social media to host group classes. From Instagram aerobics to Zoom Zumba there are countless virtual workouts that you can enjoy right now; all you need to do is find one you like. Our advice is to take some time to search on social media for some popular workouts, or even check in with your local studios to see if they're offering any online alternatives to in-person classes. If you can't find an online class that works for you, then why not start your own by rounding up your friends for a virtual workout? It's the perfect way to stay in shape while you wait for the new normal to resume at your favourite fitness facility.
Make room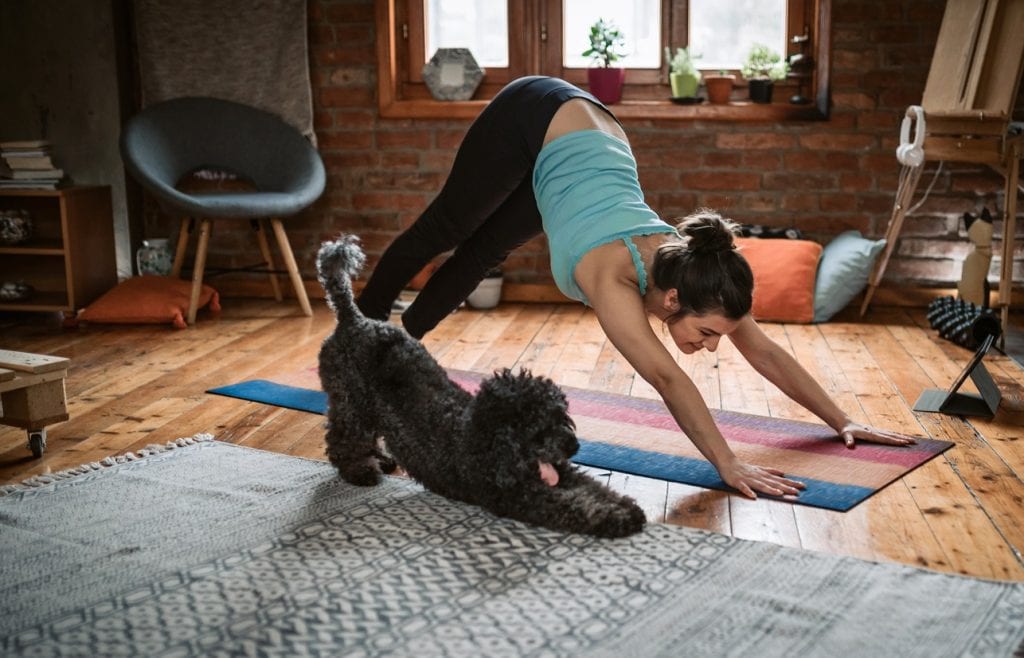 Our homes have had to play a number of different roles since social distancing started. Dinner tables have morphed into office spaces and dens have been transformed into makeshift classrooms. So what about exercise? If you have the square footage, making a dedicated space in your home for exercise can play a crucial role in helping you maintain a healthy lifestyle.
Whether it's a sunny spot in your yard, a spare room that isn't being used or a garage that can accommodate your equipment; a dedicated space to exercise will not only remind you to work out regularly, but it will also be a great motivator. Simply knowing that the space is ready for use and you don't need to reshuffle the furniture can be the difference between springing out of bed or snoozing through your alarm.
Treat yourself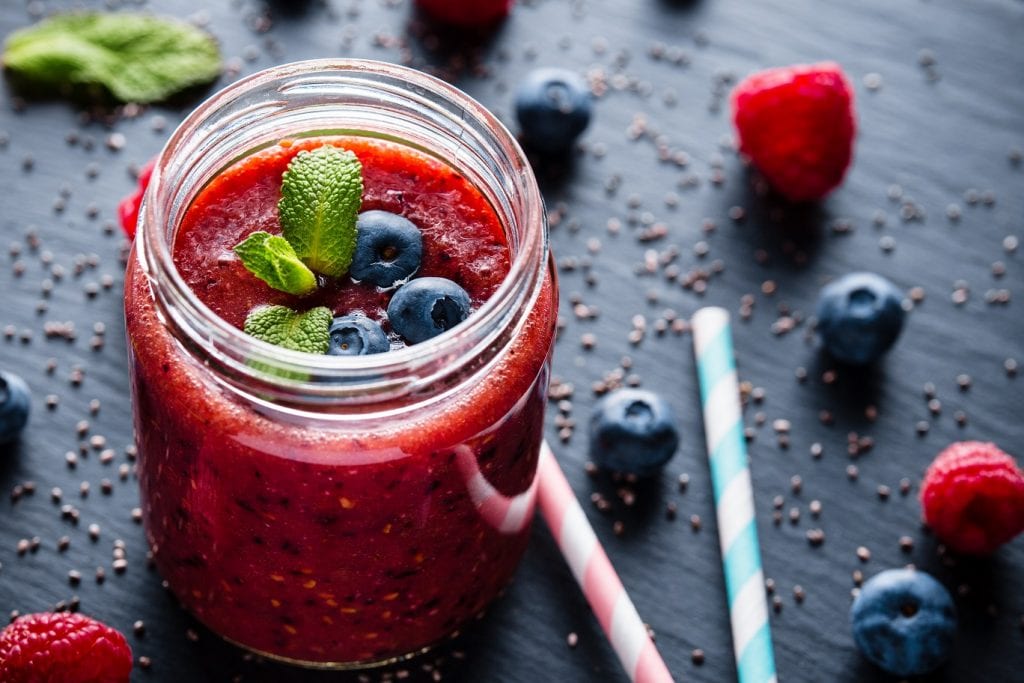 These days the post-workout smoothie is as much a part of your exercise routine as yoga mats, dumbbells and sweat-soaked selfies. But just because you can't visit your favourite smoothie bar as often as you'd like right now doesn't mean that you can't indulge in a post-exercise treat. Simple, delicious and oh-so-easy to make, smoothies can help to make even the most mundane home workout feel special.
But how do you recreate that extra special smoothie you regularly buy at your favourite juice bar? The secret is frozen fruit. Having frozen fruit on hand makes it easy to whip up a smoothie anytime, but more importantly, it gives your drink that signature icy thick texture. If you're looking for some inspiration check out our recipes section where we have ideas for everything from beautiful berry-blast beverages to sumptuous strawberry orange smoothies.
Looking for more ways to keep things healthy at home? Check out our recipe section which is crammed full of quick, easy and nutritional recipes for any occasion.