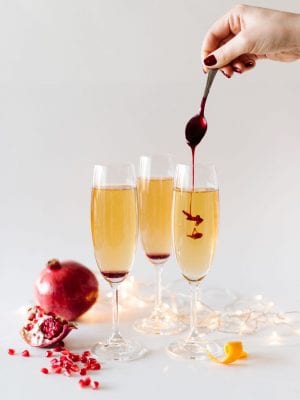 Get Fruity With These Festive Fruit Cocktails
Category: Seasonal, Drink Recipes
Whether you're welcoming guests or getting into the holiday spirit for yourself, it just wouldn't be Christmas if you didn't have the chance to toast the season with a glass of something special.
'Tis the season to be jolly after all, and so what better way to celebrate than indulging in an extra special holiday cocktail.

From a winter warmer that will fill your home with holiday aromas to festive fizz that's tailor-made for party season, we've decked the halls with some dazzling drink recipes for your merry-making inspiration. If you're over eggnog, bored of beer or weary of wine, these seasonal treats are just what you're looking for.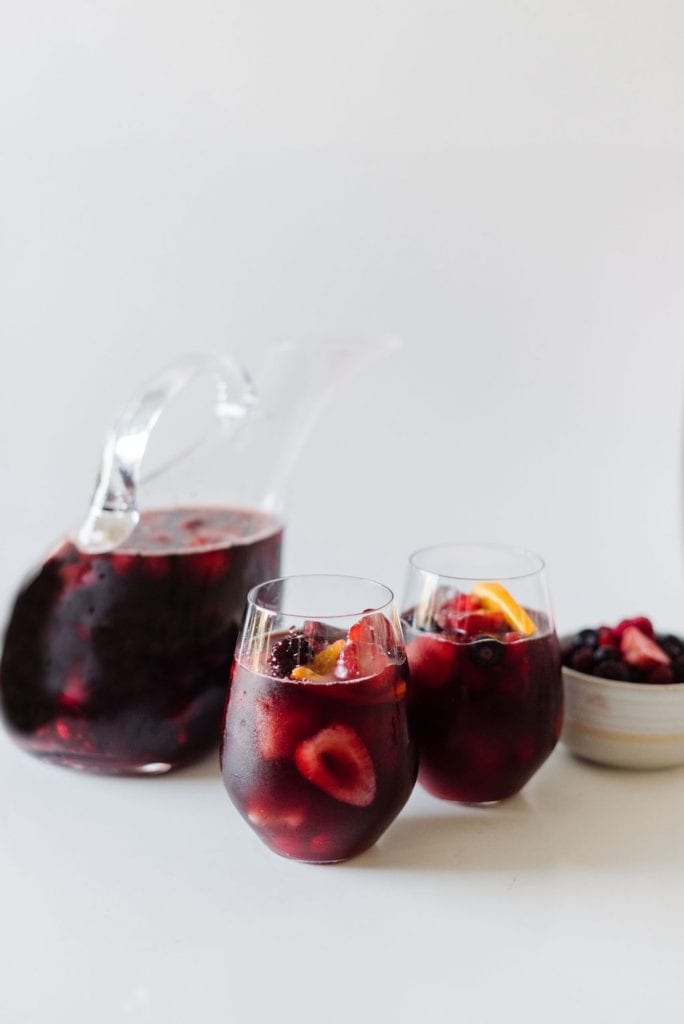 Berry Blend Sangria

What would happen if the holiday season met your favourite summer sangria, fell in love and had a baby? To be honest, we're not entirely sure, but we like to imagine it would end up looking a little bit like this. Fresh, fruity and full of flavour, this colourful cocktail is a festive favourite here at Snowcrest. And, best of all, you can make up a batch in advance to make entertaining easy.

Ingredients
1 bottle red wine
1 bag (600g) Snowcrest Berry Blend
1 cup Contrieu or other orange liqueur
Orange slices or peels for garnish

Method
Mix all ingredients in a decanter and let stand for at least 10 minutes.
Garnish and serve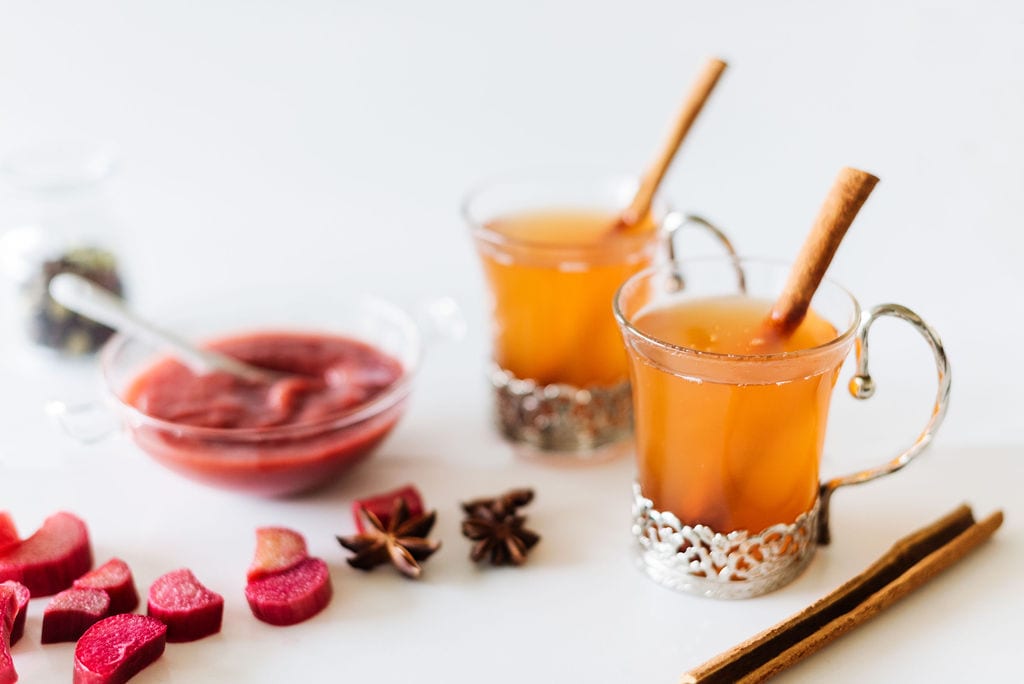 Rhubarb Cider

Packed full of seasonal spices like cinnamon, cloves, star anise and nutmeg, no other aroma captures Christmas quite like mulled wine. But if you're looking for an alternative take one this traditional tipple why not whip up a batch of this delicious rhubarb cider? It's a delightful way to warm up when the weather outside gets frightful.

Ingredients
2L Apple Juice
1L water
1 cup (225g) Rhubarb Compote (see Rhubarb Compote Recipe)
Mulling Spices
2 cinnamon sticks
4 Cardamom pods
1 Star Anise
8-10 Cloves
½ of a Nutmeg Seed grated

Method
1. Combine apple juice, water and mulling spices in a saucepan and simmer on medium low heat for at least 45 minutes.
2. Strain the cider to remove any strands of rhubarb and mulling spices.
3. Serve hot and enjoy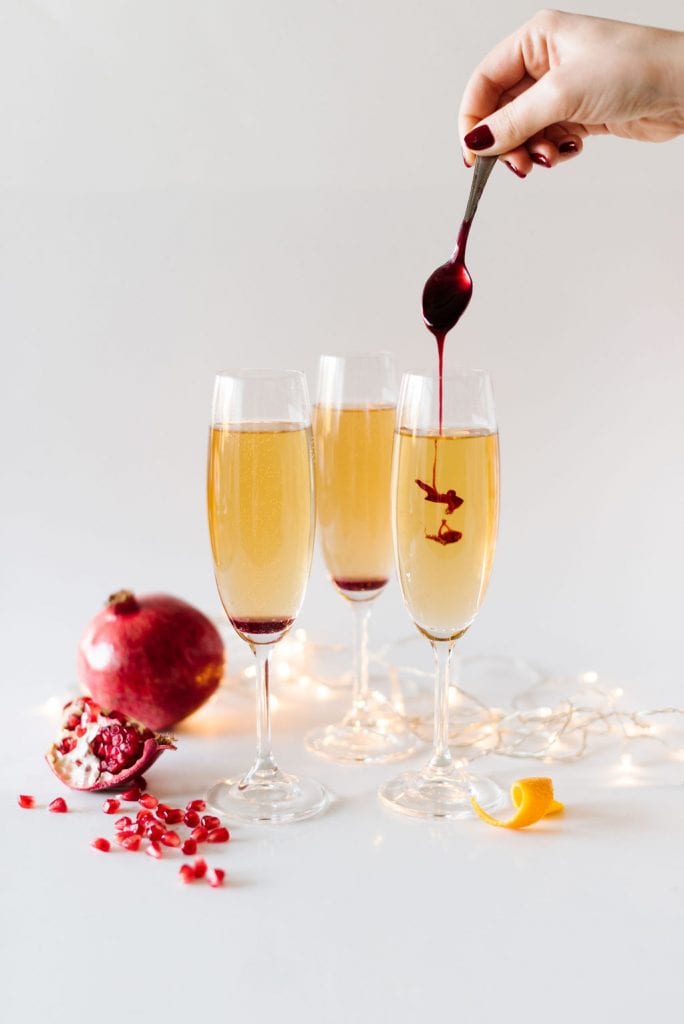 Pomegranate Royale

A delicious combination of sumptuous champagne and plump pomegranate, these festive royales are a classy concoction that might just become your new favourite Christmas tradition.

Ingredients
Dry Champagne
Pomegranate Molasses (see Pomegranate Molasses Recipe)
Pomegranate Arils for garnish

Method
Pour the champagne into champagne flutes
Drizzle the pomegranate molasses into the champagne
Add a few Arils to each cup to garnish
Serve the Royals with the syrup on the bottom so your guests can swirl before they sip.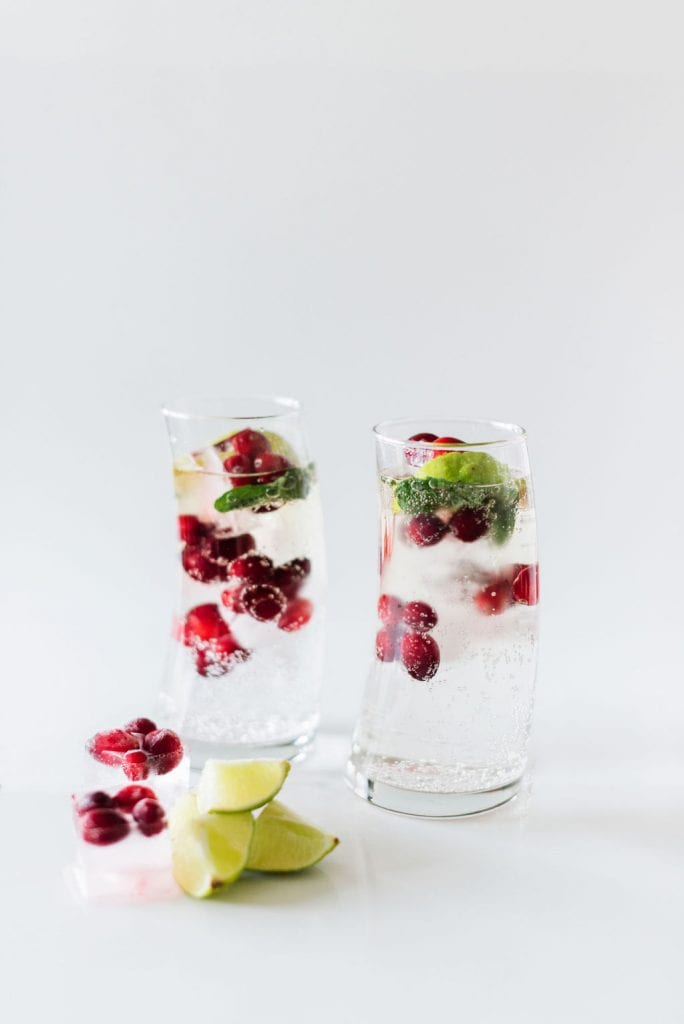 Cran Mojito

Turkey, stuffing, lashings of mulled wine – the mere mention of all of that holiday indulgence is enough to make us feel stuffed. That's why we love to freshen things up with this zingy crimson-coloured Cran Mojito. Light, vivid and packing more punch than a freshly pulled cracker, it's a festive twist on a cocktail classic.

Ingredients

2oz. Rum
1 bunch Mint Leaves
1 bag (600g) Snowcrest Cranberries
8oz. Club Soda
2pc Lime wedges

Method

Add rum and mint to glass and muddle with a wooden spoon or chopstick
Add the frozen cranberry and the lime wedges and stir.
Add club soda and serve