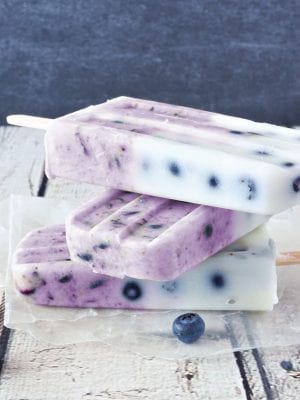 7 Tips To Help You Beat The Heat This Summer
It's official, summer is finally here.
As the calendar turns to July and the mercury starts to rise, we're all looking forward to the summertime, especially after months of lockdown living.
It's the season of barbecues, sun-soaked hikes, and adventures in Canada's great outdoors. But while we all can't quite wait to get outside and enjoy the warmer weather, here at Snowcrest we know that for busy moms the summer season can be a challenge, especially when it comes to keeping your kids cool in the hot and humid weather. So what do you do when it's scorching hot outdoors and you've run out of ideas? Well, we're here to help you with some cool tips and inspiration on how you can creatively beat the heat during the warm weather.
1. Make your own popsicles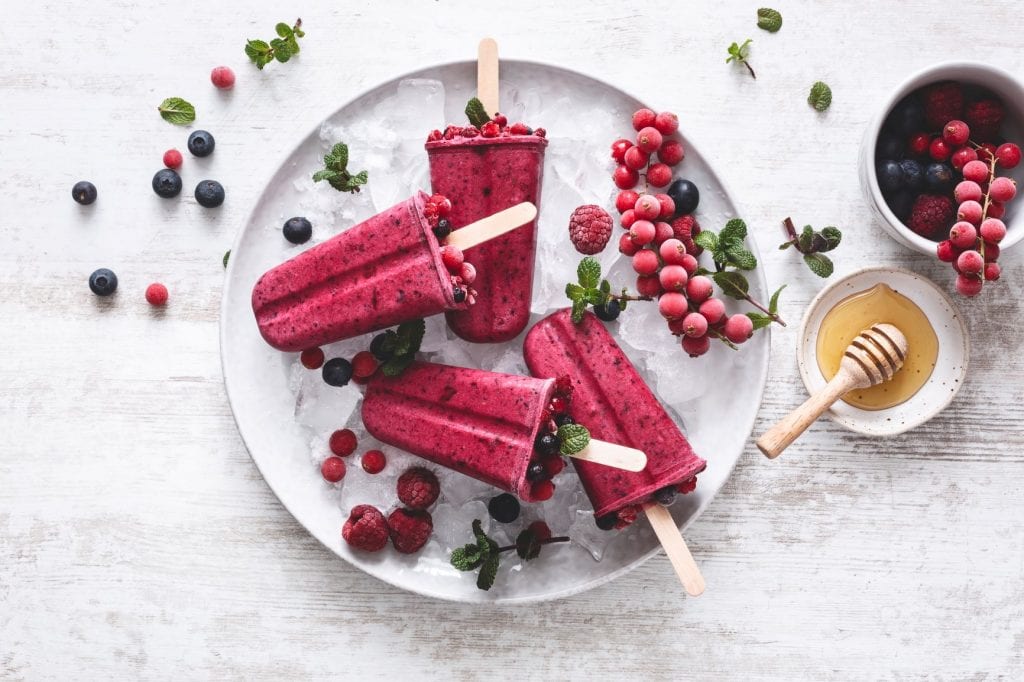 Nothing goes together quite like ice-cold popsicles on scorching summer days. There's something amazing about making your own, especially if you get your kids involved in the process. The internet is full of recipes for homemade popsicles that turn fruit juice and water into delicious frozen treats, so why not get your kids to experiment with different flavours until they find their favourites? 
And, if you're looking to make your popsicles extra special why not add a handful of frozen fruit to the mix? Frozen berries like blueberries are a great addition to any iced treat, helping to punch up the flavour and add an extra dose of vitamins for good measure too. If you're looking for a little inspiration, we simply love these Mango and Coconut Ice Lollies as well as these super simple Blueberry Yoghurt Swirl popsicles that use low-fat dairy to up the goodness factor even more.
2. Cool down with homemade smoothies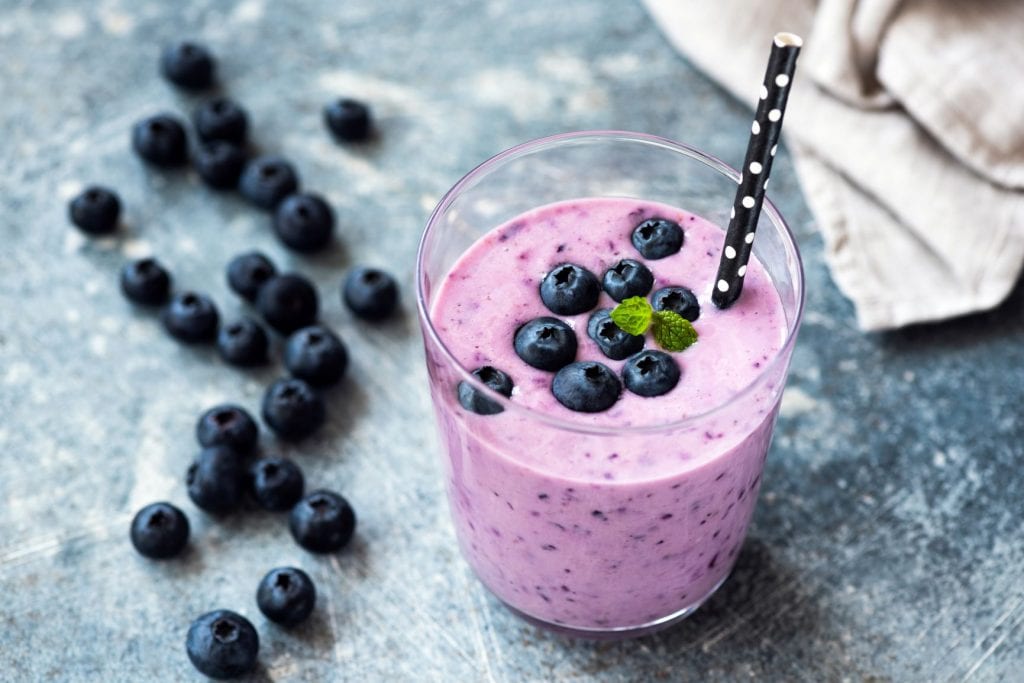 Packed full of goodness, smoothies are a great way to get more fruit into our kids' diets. But during the summer these vitamins filled faves are also a great way to beat the heat. All you need to do is add ice to the blender while making your favourite smoothie. This not only helps to give your smoothies a rich creamy texture, but it also helps to bring down your little ones' temperatures during the warm weather.
If you want to take things a step further, here's a clever little hack that turns smoothies into ice packs – perfect for all those picnics and BBQs we'll all be enjoying in the warmer weather. All you need to do is make up a batch of your favourite smoothie recipe (this delicious blueberry treat is our personal favourite) then decant it into containers and freeze it overnight. In the morning you'll have readymade ice packs that double as delicious vitamin-rich treats for your kids to drink as they defrost.
3. Keep the kids hydrated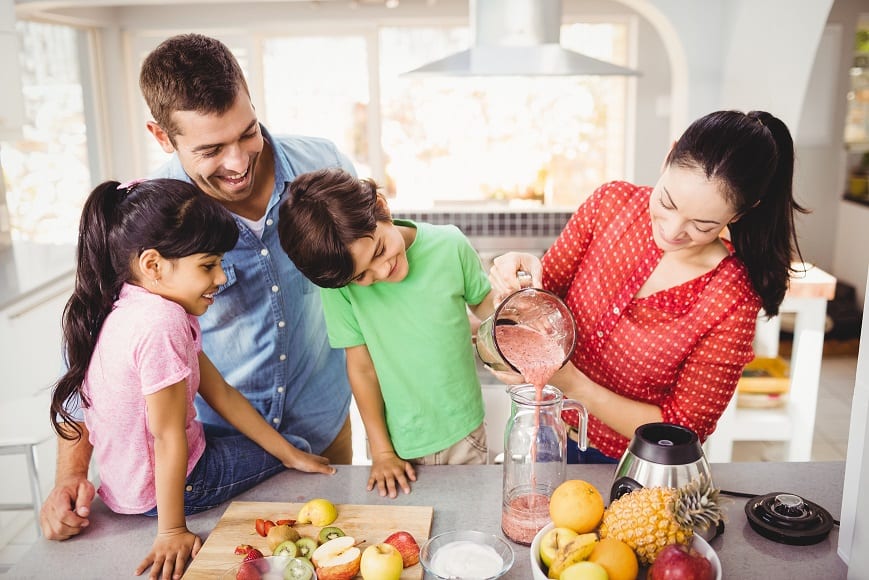 Homemade popsicles and ice-cold smoothies are great, but the key thing for parents to remember as the weather gets warm is the importance of hydration. It's crucial to ensure that your kids are getting enough fluids, and that means that you cannot just wait for them to feel thirsty.
Water is the best way to keep hydrated, and a good rule of thumb is to have a sip of drink for every 15 minutes of outdoors activity. If you're having trouble convincing your kids to take a drink, why not add a fruity flourish by whipping up a batch of lemonade or this refreshing Berry Blend Spritzer?
4. Water games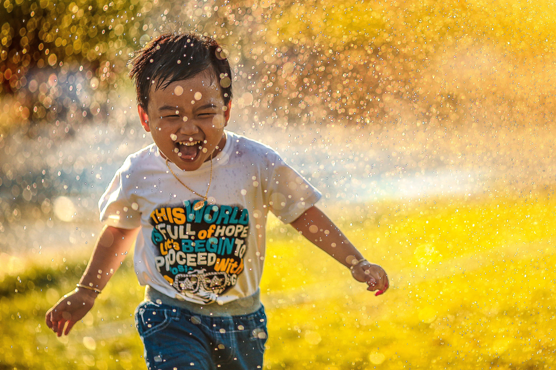 Drinking water isn't the only way that H2O can keep your kids cool, it's also an essential part of summer fun. Getting wet is one of the great pleasures of being a kid and there are so many options to incorporate water games into your schedule. Balloons, sprinklers, water pistols, slip and slides and homemade activity tables – all you need is a little creativity and a tap and you can keep the kids entertained for hours. 
5. Take a break from the sun 
We get it, the warm weather can be glorious. But it can also take its toll, especially on younger children whose bodies simply can't cope with all of that heat. Whether it's under some shade or escaping to the cool comfort of air conditioning indoors, scheduling in some regular sun breaks throughout the day is a great way to ensure that your little ones don't overdo it.
6. Avoid the hottest parts of the day
The sun is typically at its hottest between 11 am and 3 pm, which means that this is when your kids are most at risk of things like dehydration and heat exhaustion. So why not take a break from the sunshine during these hot periods? Indoors activities, a spot of lunch, or even a little siesta, whatever you choose to do it's a great way to mitigate the potential dangers of hot weather.
Have energetic little kids who need to be zooming around outdoors? That's fine, simply schedule in their most active playtimes earlier in the day when the weather is cooler, or closer to sunset when the sun begins to dim. It's a small change that can add up to a big difference for moms attempting to keep their kids cool.
7. Give the oven a break too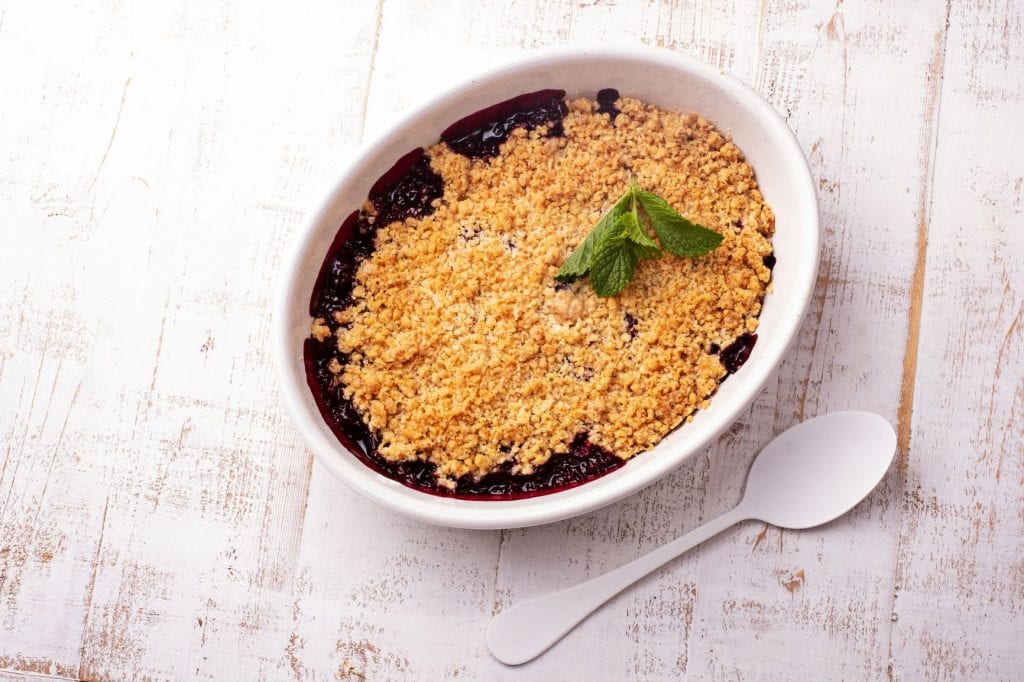 It's not just your kids that need a break from the heat, your home does too. You may not realize it, but things like using your oven can turn even the coolest of rooms into scorching spaces.
One top tip is to leave the oven off and use your microwave instead. Not only is it quicker but it also reduces the amount of ambient heat that you are pumping into your home. You can even make some delicious treats that you'd usually use your oven for too. Recipes like this delicious blueberry crumble, for example, are not only quick and easy to make but taste just as good as if you'd have used your oven. 
Looking for more great recipe ideas and inspiration? Check out our recipe section which is crammed full of quick, easy and delicious dishes for any occasion.