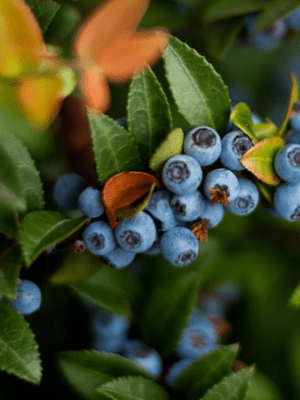 7 Things You Probably Didn't Know About Blueberries
Category: Berries, Health Tips, Seasonal
Blueberries are irresistible, aren't they?
Bursting with flavour, these vibrant little gems taste just as good as they look and for an added bonus, they're packed full of goodness too.
We've been celebrating these brilliant berries ever since we first started business back in 1959 and 60 years later it looks like the rest of the world is finally catching up. Back in January 2020 was designated as the Year of the Blueberry, with people around the world coming together to celebrate this fantastic fruit.
While blueberries are currently getting their moment in the sun, they've always been staples on our plate year-round. That's why we thought we'd wish you a belated Happy Blue Year by sharing some fun facts and surprising health benefits about these humble little fruits.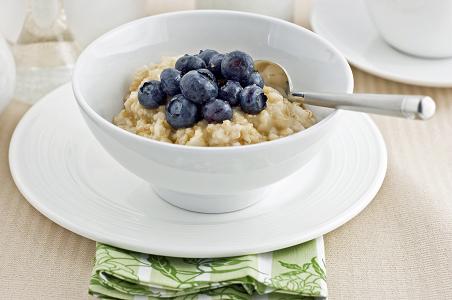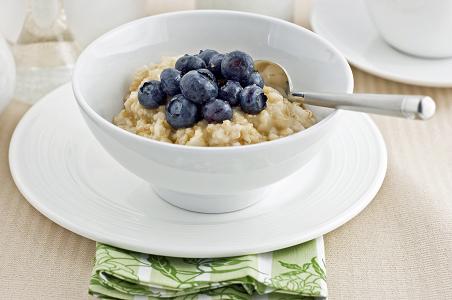 1. Blueberries have many health benefits
The health benefits of blueberries have been recognized by experts throughout history. Today they are revered for their high levels of antioxidants, compounds that scientists agree are great for our health. These antioxidants give blueberries many of their benefits, helping our bodies to battle a range of conditions including heart disease, strokes and even cancer.
2. They are also filled with nutrients
Blueberries are not only delicious, but they're nutritious too. So if you're looking for an easy and tasty way to add vitamin C, manganese, potassium and fibre to your diet, grab some blueberries!
3. Fuel for your brain
Blueberries' health benefits aren't just for your bodies, they extend to your brain too. Research has shown eating blueberries may improve cognitive function and possibly even reverse age-related memory loss. A study in Annals of Neurology showed that eating blueberries could delay aging. Another study from Memorial University of Newfoundland showed a connection between blueberries and possible Parkinson's disease treatments. Now that's a powerful berry.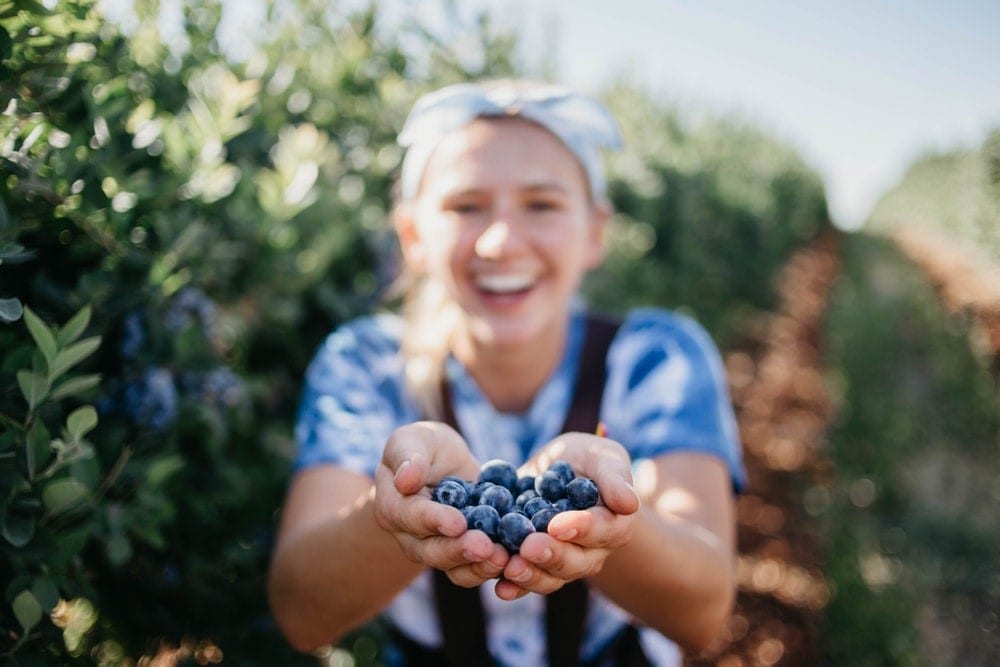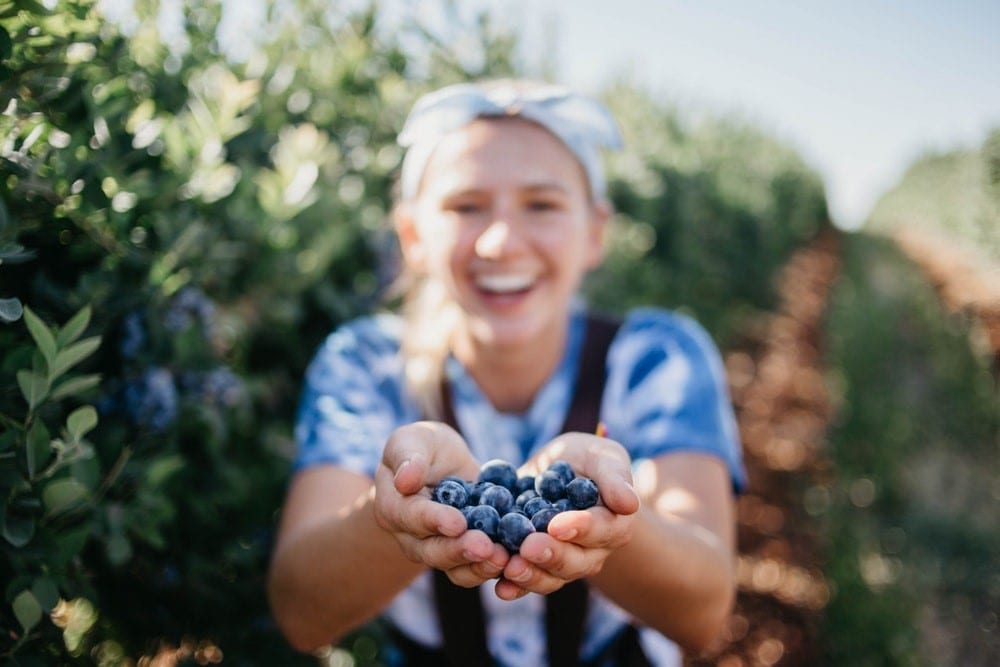 4. We're number one!
We love our local blueberries and so do many people around the world. In fact, British Columbia ranks as the number one highbush blueberry growing region on the planet, with a single blueberry bush able to produce up to 6,000 blueberries per year. Those blueberries are then shared with fruit fans internationally as Canada's most exported fruit.
5. Variety is the spice of life
BC is also home to many different varieties of blueberries, each with different agricultural cycles, flavour and sweetness levels. Some favourites you may have come across before include Duke, Reka, Northland and Bluecrop.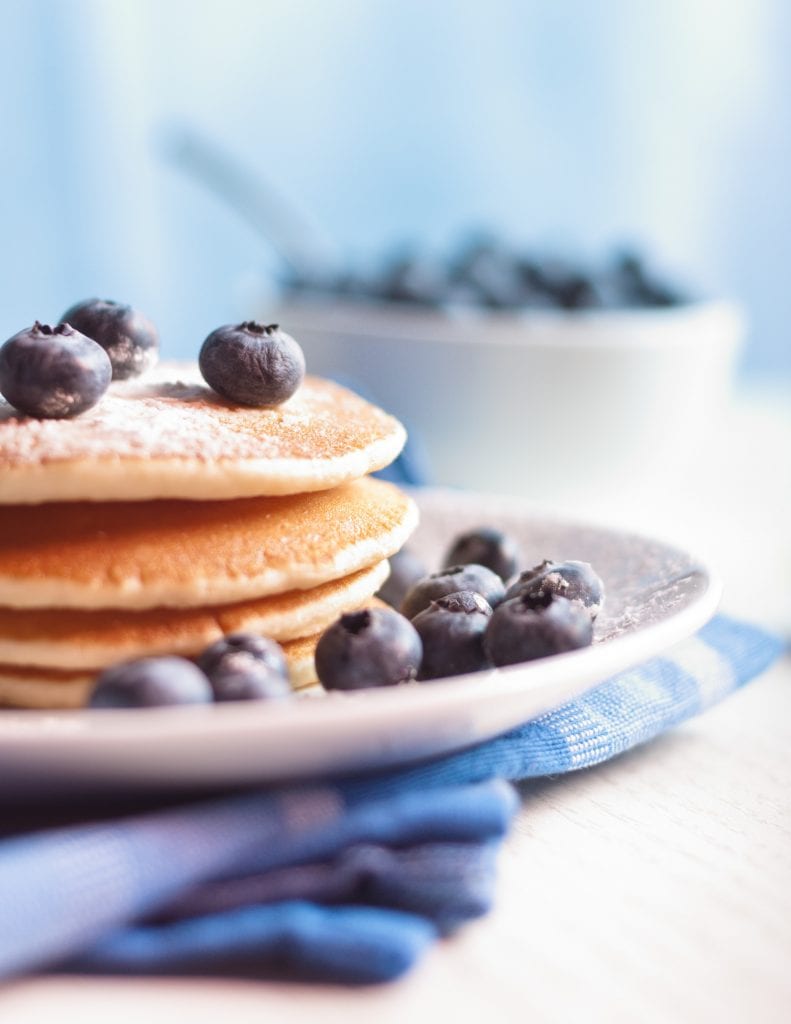 6. They are fantastic frozen
The blueberry season in BC runs from June through to October. But whether you like them in pancakes for breakfast, smoothies for lunch, or a pie for dessert, we think that they are the perfect ingredient all year round. That's why we freeze our crops as soon as they are harvested, sealing in the flavour and nutrients so you can enjoy BC-grown blueberries whenever you want.
7. Leave the coat on
When you grab a handful of blueberries for snacking, you may notice a dull white or gray waxy coating on them. There's no need to wipe or wash it off though – this is the bloom, a blueberry's natural protection. The bloom provides a barrier against bacteria and insects while keeping the natural moisture locked in. So eat up, the blueberry has got you covered. Top off your cocktail celebration with this zingy little mojito, a light and refreshing alternative that's perfect anytime.
Looking for some inspiration to help incorporate blueberries into your family's diet? Check out our recipes section which is packed full of quick and easy ideas to help keep your family healthy.