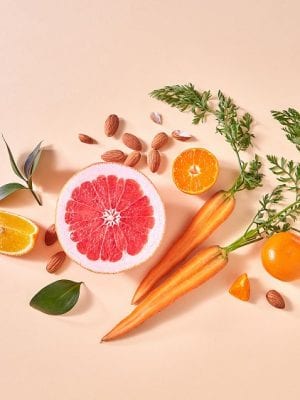 6 Ways to Sneak More Fruits and Veggies Into Your Family's Diet
Category: Fruit Hacks
It's a challenge we all face as parents. How do you get fruit and vegetables into your family's diet without the drama?

While there's plenty of information on how to make sure your little (and not so little) ones actually enjoy eating what's good for them, we all know that sometimes there's just not enough time to win them over. After all, even for those of us who like to eat healthy, it can be difficult to squeeze the recommended servings of fruit and vegetables into our diets.

So if you're looking to up your intake, or avoid mealtime tantrums, here are six ways for you to sneak more fruit and veg into your family's diet.

1. Pump up your pancakes
Who doesn't love pancakes? But while your doctor probably isn't going to prescribe them as a healthy-eating breakfast, there are ways that you can pack a lot of extra goodness into these family favourites.

Frozen berries are a quick and easy hack that adds flavour and a whole lot of goodness that's guaranteed to brighten up your mornings. Simply add a handful of frozen blueberries (a bonafide superfood packed with fibre, antioxidants and vitamins B, K, A, E and C) to the batter mix to transform your pancakes into a treat that will keep them happy and healthy.

2. Have veggies for dessert
We're not suggesting that you get all of your recommended portions of fruit and veg with a side of sweet. But, if you're looking to sneak more fruit and veg into your family's diet, then dessert is a good place to start. For example, ingredients like carrot and zucchini can be secretly slipped into things like cake and muffin mixes without anyone even noticing, they also add moisture to your mixture making them that much tastier. Likewise avocados, particularly the frozen variety, can add a whole lot of flavour and texture to just about any dessert. Don't believe us? Check out this recipe for a quick and easy avocado cream pudding that you'll love almost as much as they do.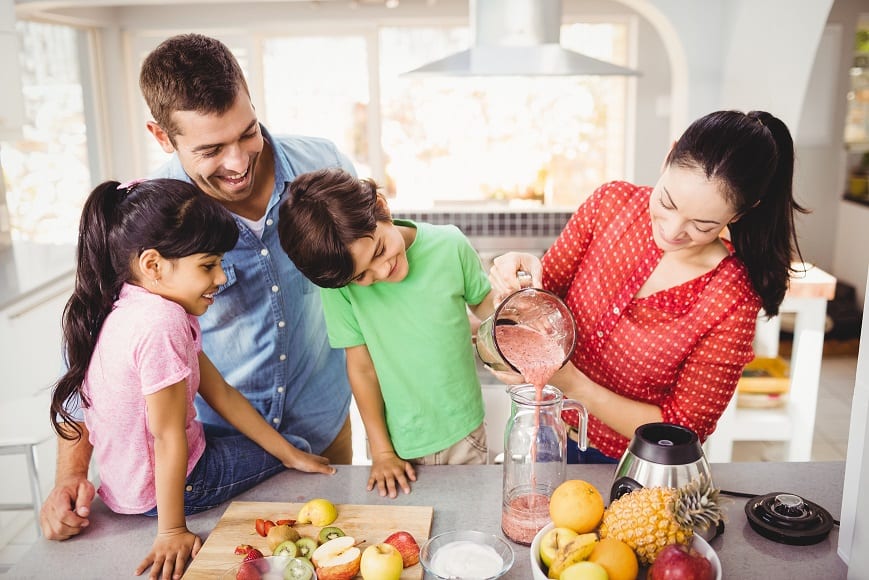 3. Be smooth
Whether you have them for breakfast, a snack, or even as a dessert, smoothies are a colourful way of squeezing those all important portions of fruit and veg into your family's diet. So dig that blender out of the back of your cupboard and put it to work! Frozen fruits like mangoes, bananas and even dragonfruit are a smoothie staple that will create a creamy texture and pack plenty of flavour too.

4. Pizza time
Pizza may not sound like the first point of call when it comes to adding a little extra goodness to your family's diet, which is why it's such a great hack for busy parents. Simply switch up pizza night by swapping out your standard dough base for a vegetable alternative. Cauliflower bases are now easily available in most grocery stores and once covered with your kids' favourite toppings they're almost indistinguishable from traditional options.

5. Secret sauce
Any sauce is a great way to hide healthy ingredients that your family might otherwise avoid. Try adding pureed vegetables like peas and sweet potatoes to pasta sauces or even mac and cheese. It's quick, easy and best of all, nobody will notice the difference!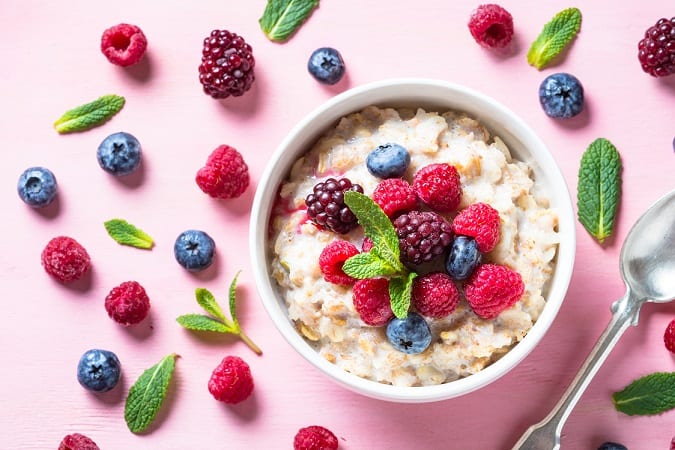 6. Berry-up your breakfasts
Mornings can be tough. Whether you slept through your alarm, your slowpokes are dragging their heels, or the traffic is shaping up to be a nightmare; getting everybody up, fed and out of the house on time can be a daily struggle.

With a little forward planning you can cook up grab-and-go treats that are packed with goodness. Whether it's fruit-filled muffins or homemade granola bars that are bursting with berries, it's a small change that can add up to a big difference.

Need a little inspiration to get a little extra goodness in your family's diet? Check out our recipe section which is packed with healthy hacks that will win over even the pickiest of eaters.