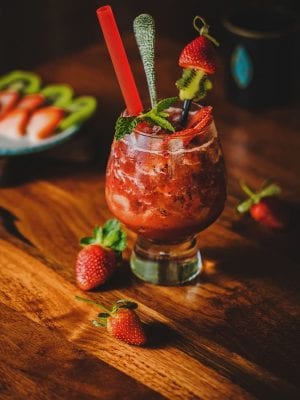 4 Fruity Cocktail Recipes That You Can Make at Home
Category: Berries, Fruit Hacks, Drink Recipes
From mocktails and mojitos, to martinis and vespers, we all have our favourite tipples. Given the current crisis, we can't simply head to our favourite bars to enjoy a drink.
But social distancing doesn't have to stand in the way of you enjoying your favourite cocktail. That's why we've put together a mouthwatering menu of make-at-home drinks, a collection of tempting tipples that you can make and enjoy from the comfort of your own home.
So get ready to be shaken and stirred by these delicious drink recipes that make the most out of ingredients that you may already have on hand.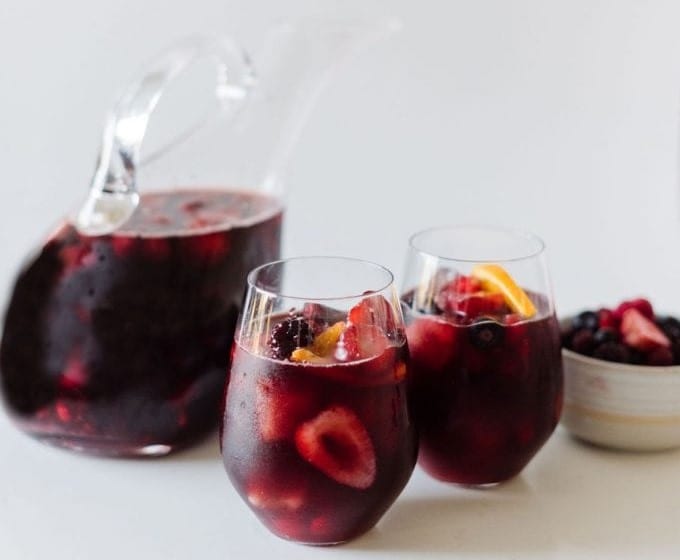 Berry Blend Sangria
This fruity number is perfect whatever the weather! Fresh and full of flavour, we highly recommend making a batch in advance so you can sip your drinks without worrying about manning the blender.
Ingredients
1 bottle red wine
1 bag (600g) Snowcrest Berry Blend
1 cup Cointreau or other orange liqueur
Orange slices or peels for garnish
Method
Mix all ingredients in a decanter and let stand for at least 10 minutes.
Garnish and serve.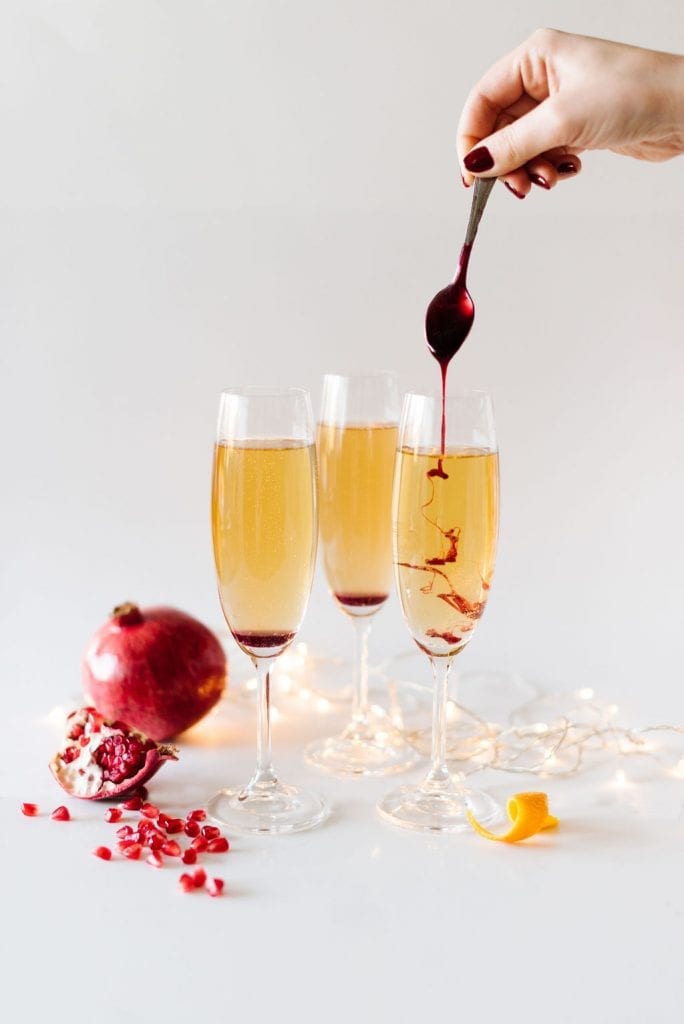 Pomegranate Royale
Treat yourself to the best with this delicious combination of sumptuous champagne and plump pomegranate! These little royales are a classy concoction best sipped fresh.
Ingredients
Method
Pour the champagne into champagne flutes.
Drizzle the pomegranate molasses into the champagne.
Add a few arils to each cup to garnish.
Serve with the syrup on the bottom so you can swirl before you sip.
Tip: you can also make Shirley Temples for the kids using Pomegranate Molasses. These popular non-alcoholic drinks use just a few simple ingredients and are always a hit.
Rhubarb Lemonade
Why not try this refreshing alcohol-free beverage that's suitable for everyone! Better yet, freeze batches of the syrup, so you can enjoy it whenever you like.
Ingredients
8 cups (2 L) frozen Snowcrest Cut Rhubarb
3 cups (750 mL) water
3 cups (750 mL) sugar
3 Tbsp (45 mL) lemon rind, grated
1 ½ cups (375 mL) lemon juice
Method
In a large saucepan stir together water, sugar, rhubarb, and lemon rind; bring to a boil.
Reduce heat to medium-low. Simmer for 10 minutes, stirring until sugar is dissolved and rhubarb breaks up.
Remove from heat and stir in lemon juice. Strain liquid through a fine sieve.
Allow to cool.
When ready to serve, mix 3 parts of water to 1 part of rhubarb lemonade syrup. You can freeze syrup in containers to use throughout the summer.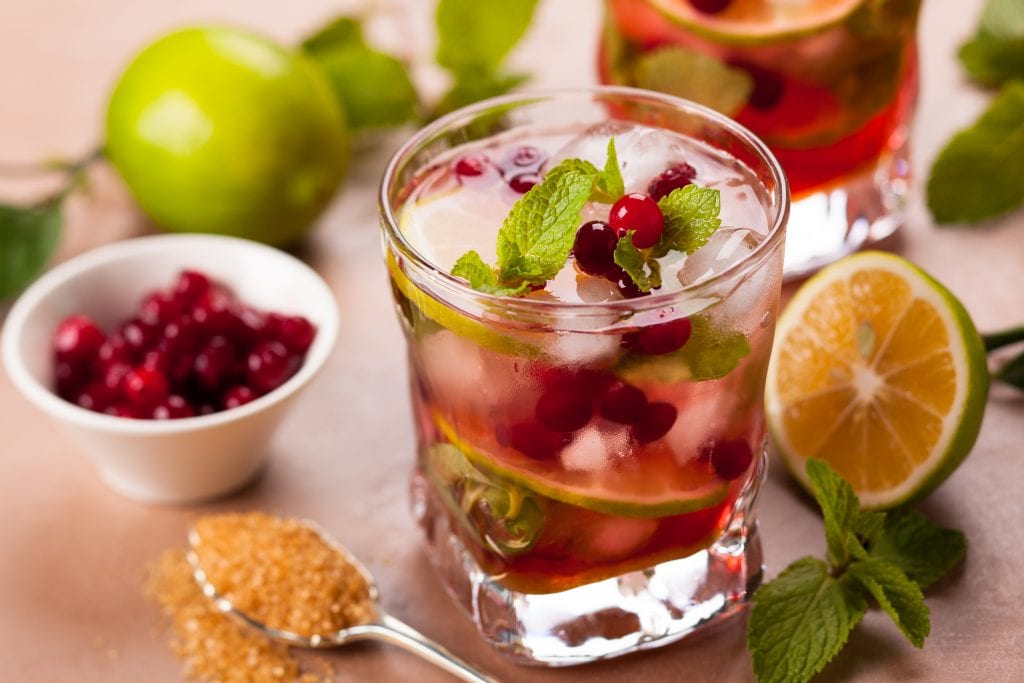 Cran Mojito
Top off your cocktail celebration with this zingy little mojito, a light and refreshing alternative that's perfect anytime.
Ingredients
2oz. rum
1 bunch mint leaves
1 bag (600g) Snowcrest cranberries
8oz. club soda
2pc lime wedges
Method
Add rum and mint to glass and muddle with a wooden spoon or chopstick.
Add the frozen cranberry and the lime wedges and stir.
Add club soda and serve.
Looking for more ideas to elevate your cocktail game? Check out our recipe section which is crammed full of quick, easy and delicious recipes for any occasion.