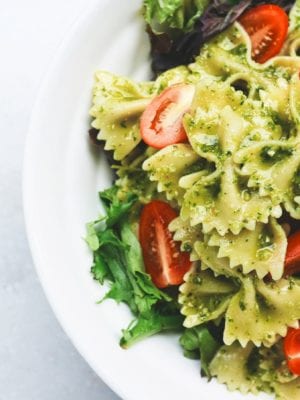 Print Recipe
Avocado Pesto
A delicious dressing for pasta, both hot and cold. A nutritious pasta sauce that can also be used as a dip for nachos and vegetable trays. An alternative to marinara sauce on flatbreads or pizzas.
Ingredients
4 cups of Snowcrest Diced Avocado
8 tbsp basil pesto
½ fresh lime
1 tsp sea salt
Directions
Remove 4cups diced avocado from the bag, let stand for 30 min to defrost then place in a bowl and toss with lime juice and salt.
Place the avocado mixture in a food processor and add 8tbsp pesto, blend until smooth.