Community Vision

Our Culture
At Snowcrest Foods we're committed to giving back to our communities to help them grow and prosper. Our involvement in the environments in which we live and work is a meaningful pursue for our leadership team and in turn our employees.
We are engaged in numerous – charitable
donations, sponsorships, both locally and globally. Our charitable givings are a natural tradition for all stakeholders in the Snowcrest family. We seek out individuals and partners who fit the culture of "Making a Difference" with ongoing "Acts of Kindness".
A Highlight of Organizations and Events include:
Salvation Army Meal Centre
Abbotsford Regional Hospital Legacy of Hope Breakfast
Hospice Society
Tim Hortons Children's Foundation
The Gleaners
Hospital and Educational Scholarships
Harbour Lights
Canadian Red Cross
Food Donations
Global emergencies
World Vision
Sport Team Sponsorships
Abbotsford Community Services
Sponsorships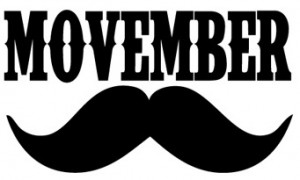 Movember Foundation
Our family of employees are encouraged to give back when possible. To build this culture among our team, we at Snowcrest try to support initiatives that our employees and their families are involved in.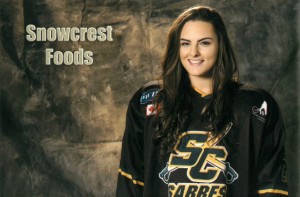 Stoney Creek Sabres
Snowcrest Foods sponsored Madison Field(Todd's daughter) when she was playing for the Stoney Creek Sabres.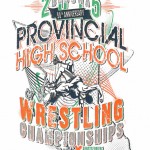 BC Provincial High School Wrestling Championships
Snowcrest Foods was a sponsor of the event.
Local
We are dedicated to serving the community in which we work.
Our staff and employees are at times paid to volunteer at local events or causes.
Charities / Donations
Donation Philosophy

At Snowcrest Foods we believe that no act is big or small as long as you believe in what you do. That is why we make an effort to donate frozen fruit products when the opportunity is presented.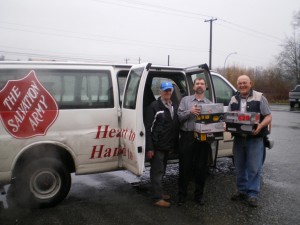 Salvation Army Safety Boots
Donation
One of the benefits given to the Snowcrest Foods employee is funds to purchase new safety boots every year. Several years ago we started a program whereby employees must hand in their "old" boots which we then donate. We realized that many of the boots were not really worn out in one year and we had heard that the Salvation Army needed safety boots to for those in the community who were entering the work force but needed safety boots. We contacted the Salvation Army and they were thrilled to come pick up the boots provide them where needed. Dan Lennox, Snowcrest's Senior Accountant, is shown helping load the boots into the Salvation Army van. Our safety boots donation is an annual event.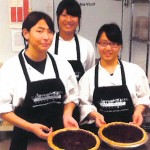 Blueberries were appreciated by all!
– "We served a blueberry pancake Welcome-Back breakfast" –
Chilliwack Secondary.
– "Your donated products are giving us certain freedoms, such as the offering of free samplings to all cafeteria visitors. The kids understand that they have yo eat more fruits and vegetables. This awareness comes at them from all angles. Thanks for making this possible, thanks for making a difference."
– Heritage Park Secondary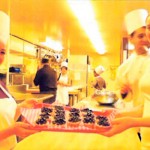 Matthew McNair Secondary and Samuel Robertson Technical
"We have had a very positive response to the fresh blueberry and yogurt parfaits. This will be a keeper. While students are waiting in line to get their lunch featuring a Take a Bite item, they are greeted at the door with samples of local blueberries to taste while they wait. It has an amazing impact on everyone."
– Chef Ray Young Matthew McNair Secondary
"A major Thank You to all of the wonderful suppliers that have been sending out amazing products. Here is a list of what I have done with the fresh blueberries so far : Blueberry Lemon Scones, Blueberry Parfaits, Blueberry Muffins, Blueberry Pancakes." –
Samuel Robertson Technical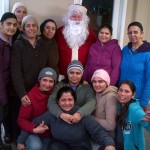 Snowcrest Foods Annual Staff Christmas Party with Santa!
At Christmas every year we have lunch altogether.  A special guest usually arrives right after the lunch is done.
Global
Snowcrest Foods has long standing relationships around the world, so we feel that we should be doing our part to help regardless of where in the world we are.
Working with Our Partners
We understand that our partners at the corporate level work with organizations they support. That is why we at Snowcrest are always looking for opportunities to collaborate with our partners. It's true what they say: there is power in numbers, especially when trying to do a good thing!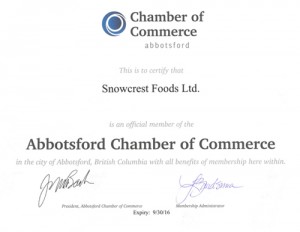 Snowvcrest Foods has been a long-time member of the Abbotsford Chamber of Commerce

According to
Abbotsfordchamber.com
. The Chamber's vision is to be
"The Voice of Business"
and their mission is 
"To represent, serve and connect our members to build and sustain a thriving business community that will carry us into the unforeseen future economic, social and environmental challenges for Abbotsford. The Abbotsford Chamber of Commerce is looking with optimism to each new day and is working towards the development of a position to carve out a new role – whether it be advocating for our members or lobbying for community economic development, The Chamber is ready to listen and to be guided by your feedback."