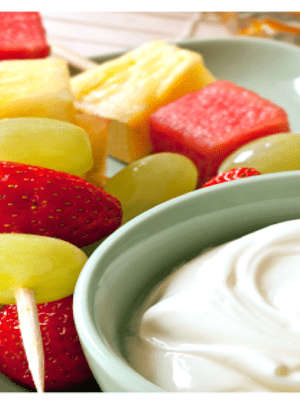 Print Recipe
Pineapple Cream Dip
Ingredients
½ cup (120 g) Snowcrest Farms Pineapple Chunks (thawed)
1 brick (250 g) cream cheese
½ cup (125 ml) vaniilla yogurt
Directions
Pour the defrosted Snowcrest Farms Pineapple Chunks into a food processor or blender and puree.
In a mixing bowl add the cream cheese and beat on low until the cream cheese is soft.
Add the yogurt to the cream cheese mixture and increase to medium speed. Blend until cream cheese and sour cream are fully incorporated and all lumps are removed.
Reduce mixer speed to low and add the pineapple.  Mix until fully incorporated.
Chill and serve with a fresh fruit platter or use a nutritious frosting for carrot cake.