Pomegranate Arils – 1.5 kg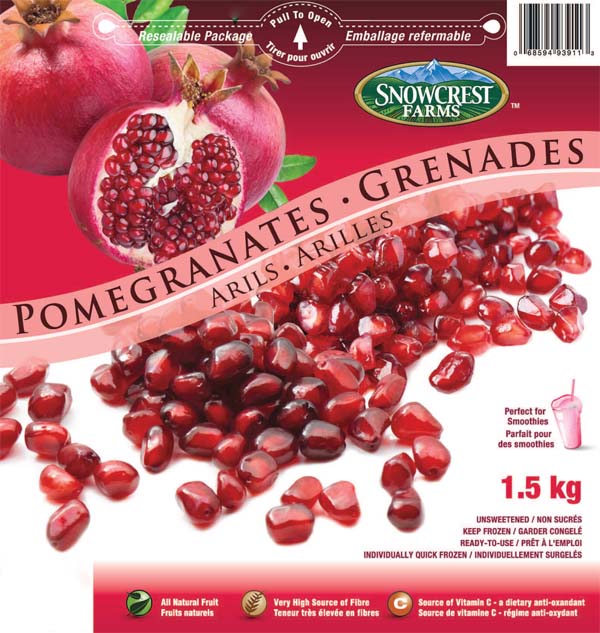 Snowcrest Farms™ has removed all the fuss when preparing this super fruit.  These succulent, crunchy morsels are nutritionally rich and ready when you are. Adding a delicious source of vitamins, minerals and dietary fibre to your meals, desserts and smoothies has never been easier.
Ingredients:
Health & Nutritional Facts of Pomegranate
It is rich source of soluble and insoluble dietary fibers.  Nutritionists recommend pomegranate for weight reduction and cholesterol controlling programs.
Punicalagin is a polyphenolic anti-oxidant compound found abundantly in the pomegranate. Studies suggest that punicalagin and tannins are effective in reducing heart-disease risk factors by scavenging harmful free radicals from the body.
They are a good source of antioxidant vitamin-C, folate and vitamin-K. Regular pomegranate consumption has been found to boost immunity, improve circulation, be effective against diabetes, and offer protection from cancers.
Not Available at this Time. Please contact Your Local Grocer.
Try Our Frozen Product Lines