AntiOx 5 Fruit Blend – 1.5 kg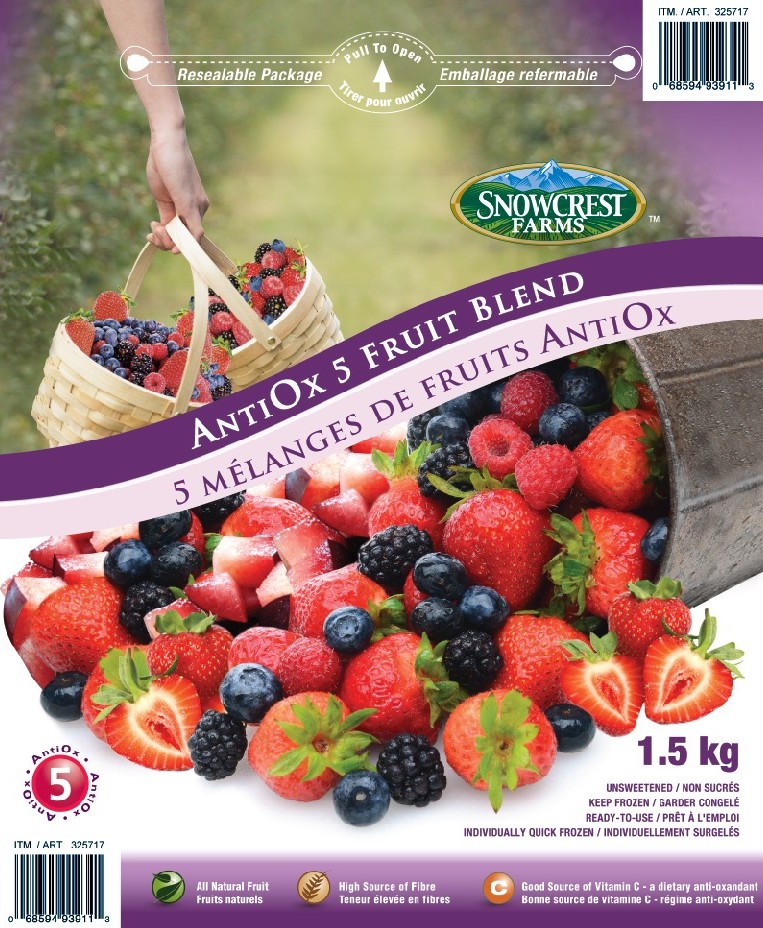 Snowcrest Farms™ AntiOx 5 Fruit Blend brings five of the best 'superfruits' together in one package. The combined sweet-tart flavour of blackberries, blueberries, raspberries, strawberries and plums is unmatched. These great tasting dark fruits are a good source of minerals and anti-oxidants making this Blend the perfect addition to crisps and cobblers or for making your favourite smoothie. Thanks for letting us be a part of your family's diet.
Ingredients:
20% Blackberries
20% Blueberries
20% Rasberries
20% Sliced Strawberries
20% Diced Plum
Health & Nutritional Facts of AntiOx 5 Fruit Blend
High Source of Fibre
Good Source of Vitamin C
Not Available at this Time. Please contact Your Local Grocer.
Try Our Frozen Product Lines