Buy Local, BC Proud

From Our Field to Your Plate… BC Proud Since 1959!
At Snowcrest Foods, we believe in buying local frozen fruit products and food items grown within a 100 miles radius of the homes. The benefits to families and communities will be immeasurable over multiple generations. Buying BC products promotes environmental and sustainable practises, reduces a family's carbon footprint, and increases local jobs for economic growth. As BC citizens and local businesses become more and more committed to Buying Local, the wealth generated for our communities make us all… BC Proud!
We have over five decades of experience growing, processing and distributing fruits and berries throughout British Columbia. Together; our local farms and growers have enabled us to be more in-tune, whether in our fields, our communities or in the frozen fruit market in British Columbia. Our integrated approach combined with the ability to expand, produce and deliver excellent quality frozen fruits grown in BC, has empowered us to bring you only the finest local fruits and fruit based products. From Our Field to Your Plate… BC Proud Since 1959!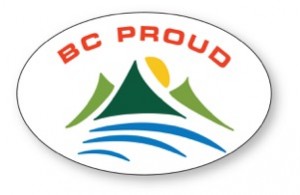 Snowcrest is proud to process the highest quality products grown in BC, Canada, a region with a considerable advantage in climate and agricultural environment. BC is renown for its natural, organic food, and healthy food consumption awareness by consistently sourcing and developing new products to incorporate into the company product line of frozen fruit.
Our line of products include three sectors: Frozen and Organic. Frozen Product and Veggie Products include Fruit and Veggie Mix, Blueberries, Sliced Strawberries, Raspberries, Mango Chunks, Rhubarb, Fruit Medley, Berry Blend, Cranberries and Pomegranates. Organic Fruit Products include Wild Blueberries, Mango Chunks, Sliced Strawberries and Berry Blend. 
Try Our Frozen Product Lines